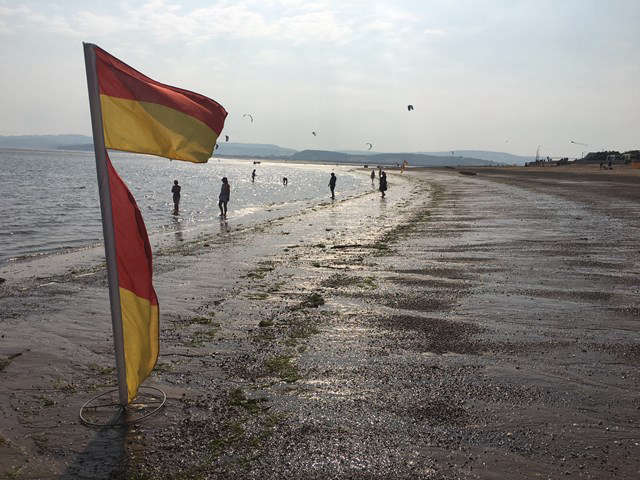 It's been grim at Exmouth beach (image courtesy: East Devon District Council)
'Pollution' warning lifted
People are being allowed to swim in the sea at Exmouth once again after a health scare.
East Devon District Council received reports on Monday of black sand and a foul odour at the eastern end of the beach close to Maer Rocks.
The Environment Agency "enforced a ban following a pollution incident." They took "samples of the unknown substance to analyse", saying they didn't know "whether the incident was caused by sewage pollution, a surface water discharge or is a natural occurrence."
­­­Teenagers near Orcombe Point reported being told to get out of the sea near Orcombe Point "like Jaws was in the water."
On(Tuesday morning, beachgoers were still asked to avoid the water while the Environment Agency carried out tests.
Red flags and warning signs telling people to stay out the water were put along the seafront and lifeguards stepped up their patrols.
Water samples taken on Monday show very low levels of bacteria, in the normal range.
South West Water is investigating the cause of the incident.