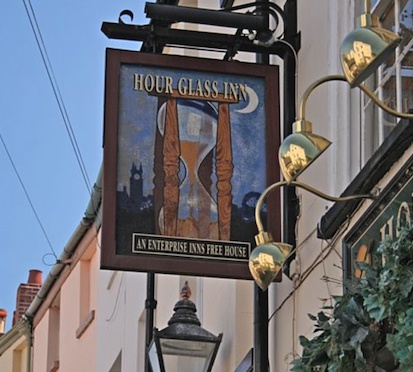 Historic pub won't reopen
Time has been called at a famous Devon pub.
The Hourglass, a gastropub above Exeter Quay won't be reopening after lockdown.
Last year, the hostelry was declared an asset of community value by Exeter City Council, protecting it for six months from being acquired and used for other purposes.
But announcing the news on Facebook, the pub says while they've been looking forward to reopening, it's not going to happen. "We are yet another wonderful pub lost at the hands of a pub company," they write. "We have loved serving you and being part of the history of a building that could tell so many tales."
The pub on Melbourne Street hosted blues and roots music, and was known for its good food and extensive wine list. It's thought to have been a pub since 1848.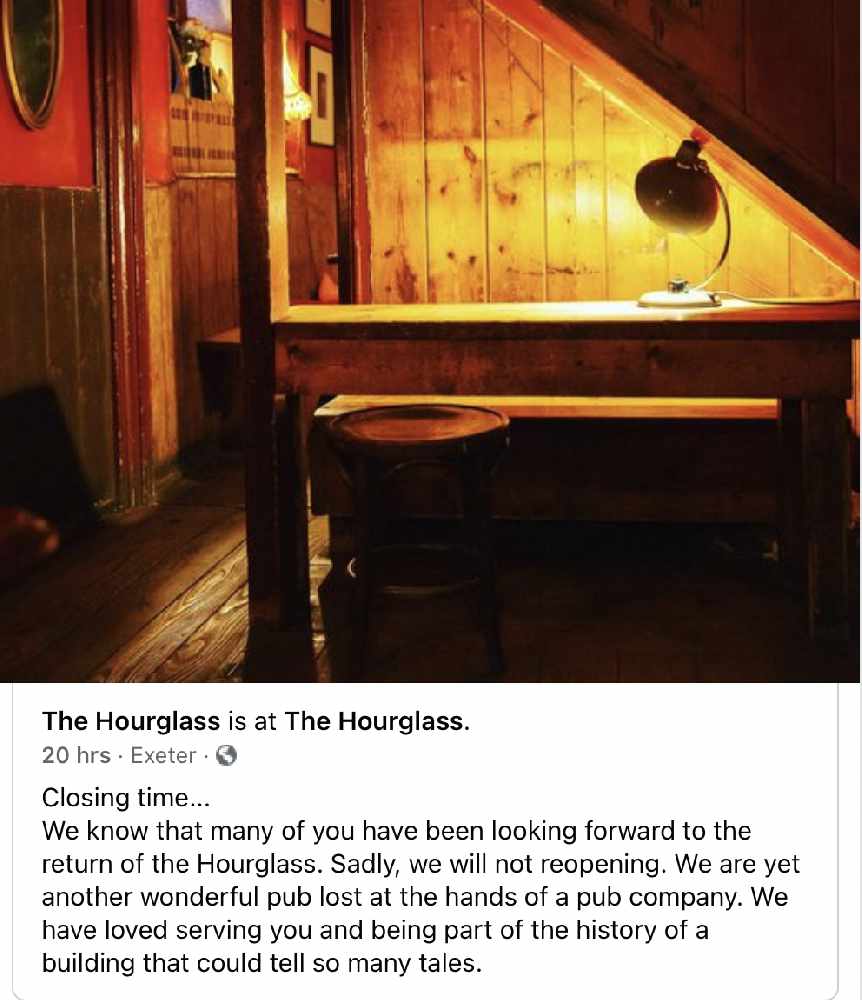 The Hourglass announces its closure (courtesy: Hourglass/Facebook)