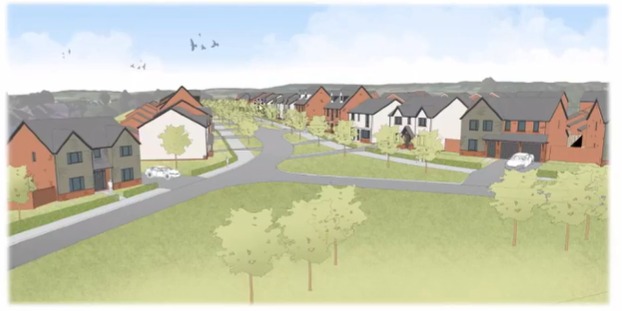 More homes for the Topsham Gap
250 new homes approved
Plans for nearly 250 new homes in three separate schemes on the 'Topsham Gap' have been given unanimous approval by Exeter City Council's planning committee without a debate on the matter.
The gap is land that until four years ago was a greenfield site, spanning both sides of the Topsham Road between Exeter Road at Topsham and the Countess Wear roundabout. With space for housebuilding being very limited in Exeter, the space went to developers and houses have sprung up. Now there are to be more.
Outline plans for 61 residential units at Broom Park Nurseries and Five Acres on Exeter Road, and outline plans for 24 homes at an adjacent site off Exeter Road were given the go-ahead.
Councillors also approved 155 new homes at Clyst Road, a site for which they had previously refused planning permission, only to see a planning inspector overturn that decision. Of the mix of one-to-five bedroomed homes, 54 will be classified as affordable, more than usually required.
Cllr Emma Morse, chairman of the committee, said: "The concept of developing the land has been tested and approved at appeal, despite our feelings on the matter. It is a good application, if you have to develop the land there."
Recommending approval, officers said: "The principle of the residential development of this site, the access arrangements and off-site highway improvement works have already been established through the outline consent allowed on appeal. In this context the detailed proposals comprised in this application are considered acceptable in terms of design, layout, scale, appearance and landscaping and the proposals are also considered in respect of residential amenity standards and open space provision."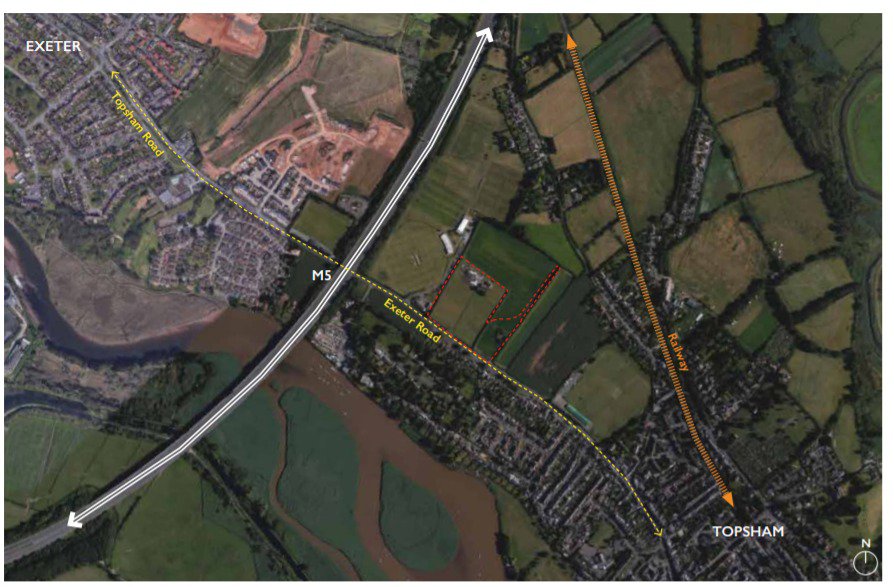 Seeing red: the dotted line marks the spot for the new homes
In their report for the two Exeter Road schemes, council planning officers said: "It is fact that the scheme would result in development of part of the Topsham gap and landscape setting around Topsham, and would consequently harm the character of part of it. However, the development of this site, which already contains a single residential dwellings and holiday accommodation, would not in itself lead to any material coalescence between the two settlements.
"The development is considered acceptable in terms of its design/amenity and transportation impacts, and sustainable in terms of its location."