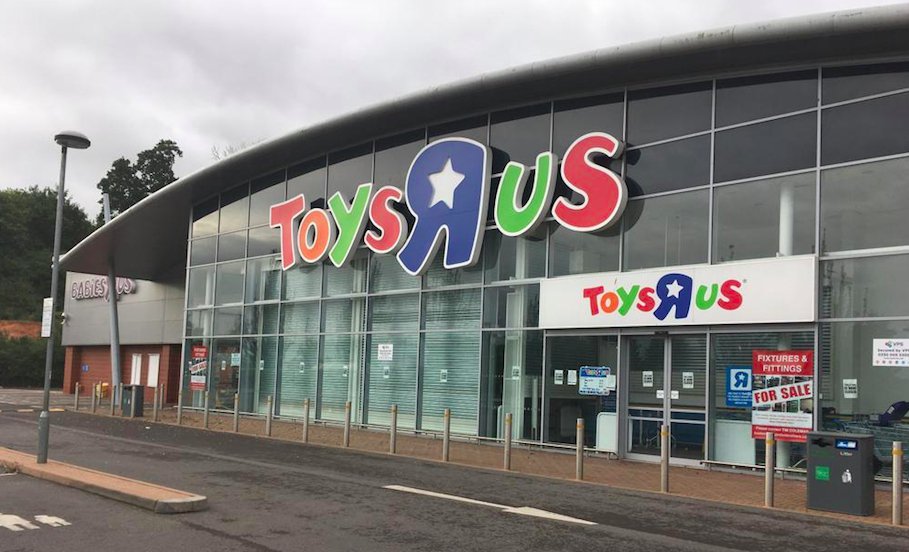 Exeter Toys R Us gives way to Smyths Toys
Smyths Toys will be taking a 15,000sq ft store at Bishops Court Retail Park, off Sidmouth Road and the store is due to open in early 2019.
Planning permission to carry out external alterations to the building to facilitate the unit being split into two retail units, alterations that include the creation of two shopfronts on the front elevation, and extending the glazing of the store has now been granted by Exeter City Council planners under delegated powers.
Recommending approval, the planning officer said: "The alterations to the building are considered to be acceptable in design terms."
Planning permission is also being sought to widen the permitted retail uses of this remaining vacant unit, which is currently restricted to bulky goods use only, but no decision has yet been made by the council.
Aberdeen Standard Investments, who act for the owner of the park, still have one last unit to let, which extends to around 10,000sq ft. This will be formed out of the surplus floorspace not occupied by Smyths Toys.