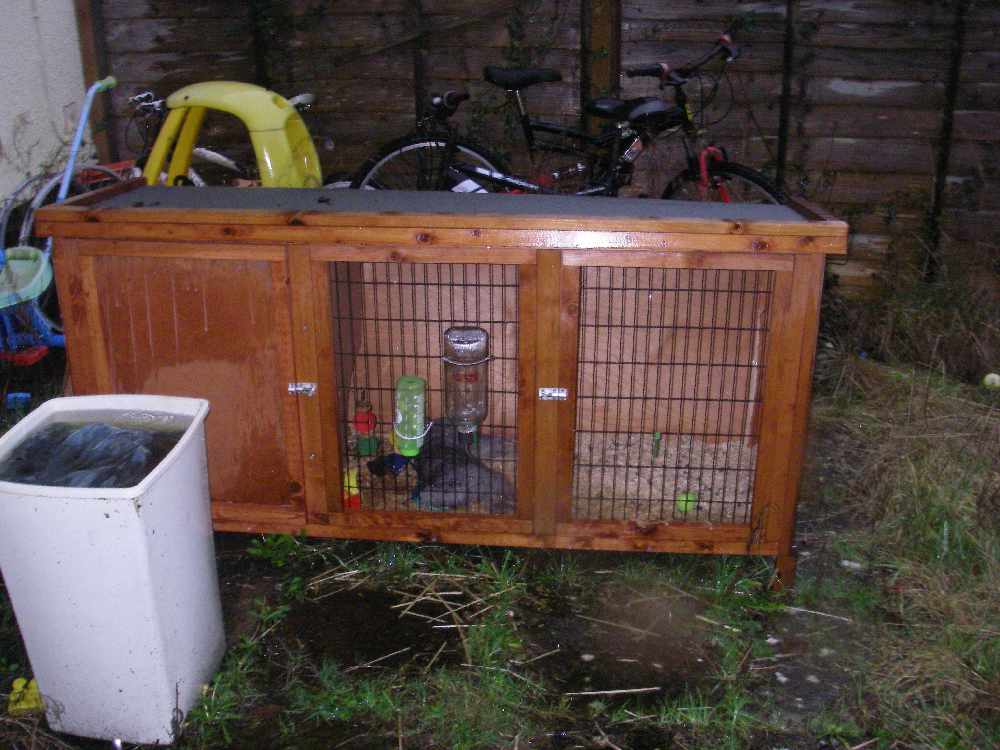 The rabbit, called Storm, in the cage
A Devon woman who left a pet rabbit to die in a squalid hutch has been disqualified from keeping animals for 10 years.

The emaciated body of the rabbit was found in the cage in January - it hadn't been given food or water, and was surrounded by waste.
38 year old Lily Virdi of Paige Adam Road in Torquay pleaded guilty to causing unnecessary suffering and was given the ban, and ordered to pay 100 pounds in costs.