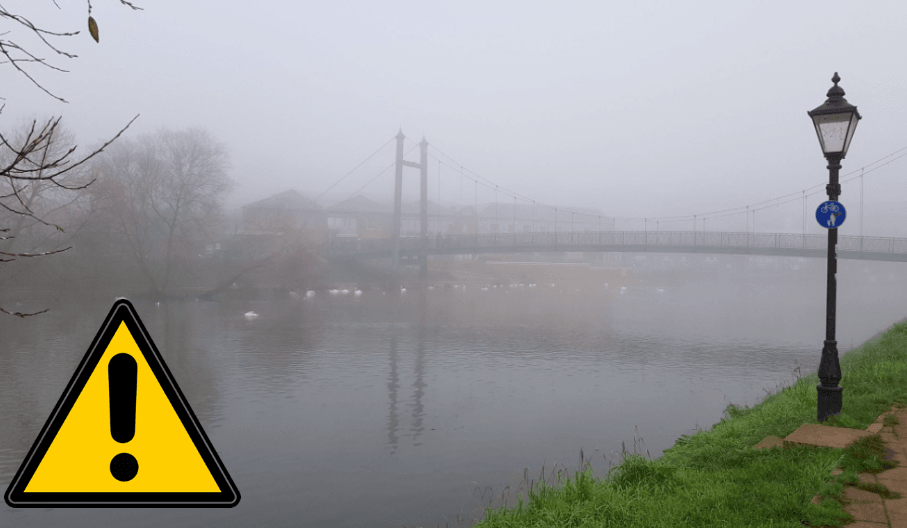 Visibilities of less than 100m expected
The Met Office has issued a yellow weather warning across the South West today (Thursday) and tomorrow (Friday).
Areas of fog are expected to form quickly this evening with areas of existing fog expanding. Visibilities of less than 100m is expected in places but as the fog forms it is likely to be patchy with varying visibilities in relatively short distances.
Tonight, the fog is expected to clear but is more likely to persist into Friday morning.
Travel delays expected.
For full weather updates click here