'Getting your Foot in the Door of Radio'
'Getting your Foot in the Door of Radio'

-- WHAT IS IT ABOUT? --
Are you curious to learn more about how a broadcast station operates? Keen to find out what being a 'radio presenter' actually entails, and how a show is put together from start to finish? Hungry for opportunities to get your foot in the door of radio?
Flexible to how much time YOU have to offer, this compact and comprehensive course can be taken either as a morning session, or enhanced and spread over two mornings, one week apart. We've ensured the schedule is varied, packed full of all of the essential must-knows introducing you to the world of broadcasting, and offers hands-on experience. You'll be able to take home a depth of understanding about the radio industry, a professional recording of a news or weather bulletin, and a digital package helping you make the most from the session.
-- OUR COURSE PROMISES --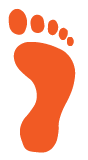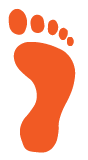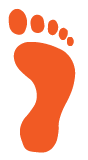 -- TIMINGS & PRICINGS --
One Saturday Morning, 9:30am-12pm: £50 (all of the essentials)
Two Sunday Mornings, 9:30am-12pm: £80 (the essentials, with some added extras!)
-- TICKETS --
What are you waiting for! Select the date below, and we'll see you soon...
-- TESTIMONIES --
TT: 'I walked in thinking that radio was a scary and confusing place, and this course really helped break down how a station operates in its simplest terms. The trainers were excellent, and the hands on elements made this course definite value for money - I'll be doing the 6 week one next month!...'
Sam: 'best training course ever...'
If you're interested in this, why not also check out our longer 6 week programme which has a hands-on focus to training you in all of the essential components needed to put together and present your own radio show! this will be hyperlinked