Pride of Devon Awards
Thank you to everyone who joined us for the Pride of Devon Awards, sponsored by Kutchenhaus!
Congratulations to all our winners, If you missed the live stream you can re-watch the video above.
Here are the winners:
Bravery Award - sponsored by Amicus Law
Cristian Dumitrescu
Nominated by Sebe Petre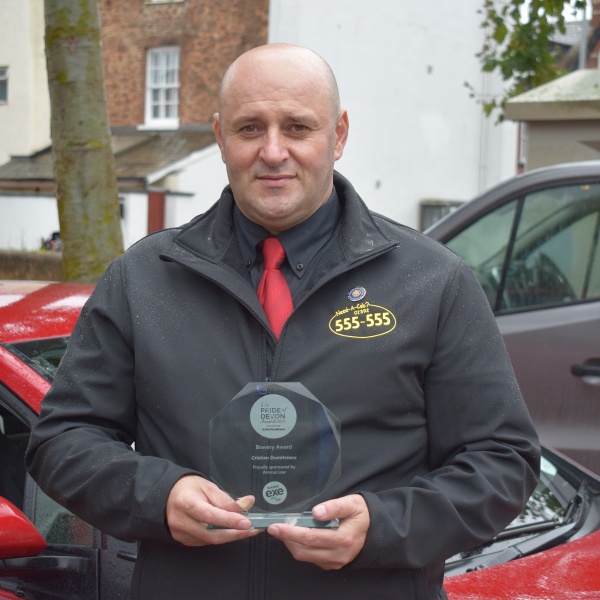 Exeter-based taxi driver who saved the lives of two people in two separate incidents in 2018. Cristian saved a man from a burning building in New North Road in Exeter. During that year he also came to the rescue of a suicidal man on Exe Bridges while walking home from a friend's house.
Young Employee of the Year - sponsored by RGB Building Supplies
Sydney Lovell
Nominated by Laura Cornick at Exeter College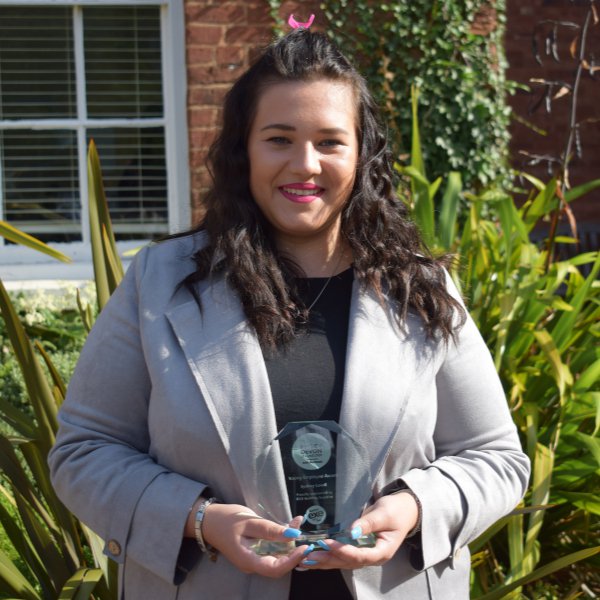 Sydney started her placement at a local accountancy firm at a bit of a disadvantage because she'd been ill, and she had a false start to her course. After starting with a new tutor, she soon thrived and grew in confidence showing incredible commitment and hard work. When her firm suffered a tragedy, she stepped up, took on more responsibly and challenges. Despite all this she's remained positive, professional and became a pivotal member of the accountancy team She's overcome a great deal of adversity in the last couple of years and has been rewarded for her fantastic achievements both at work and in study.
Special Recognition – Sponsored by Exeter Live Better
Jack Littlejohns
Nominated by Martin Macpherson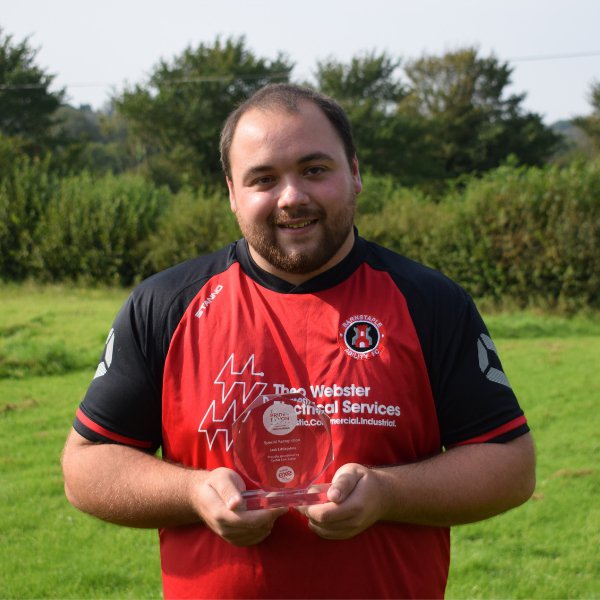 This year Pride of Devon is honouring Jack Littlejohns from Mid Devon, who loves football and people, and has combined those loves to help Devon Ability Football Club thrive. He's been there for 7 years and plays a huge part in helping people with different types of disabilities offering them a chance to play matches against similar clubs in the league from across the county. He's gone the extra mile for the club by organising a raffle draw to raise more than £1,200 – which has kept the club on its feet. He also finds time to help charities. Giving toys to the children at the local hospital and helping the homeless over the festive period.
Lifetime Achievement award - Sponsored by Kutchenhaus
Daniel Roe-Lavery
Nominated by Caroline Retter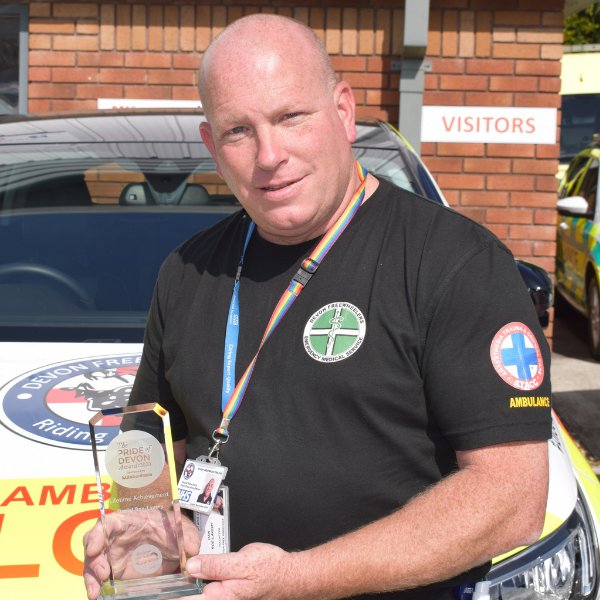 Daniel is the Founder of Honiton based charity Devon Freewheelers, also known as the Devon Blood Bikes. The charity has recently celebrated 10 years of providing a free transportation service to the NHS across Devon. The service has gone from an out of hours service, to being operational 24/7. It's helped save lives, thousands of patients and saved the NHS in Devon Hundreds of thousands of pounds - all thanks to Daniel's hard work and commitment.
Military Contribution - Sponsored by Solve IT
Dave Viner
Nominated by Danny Greeno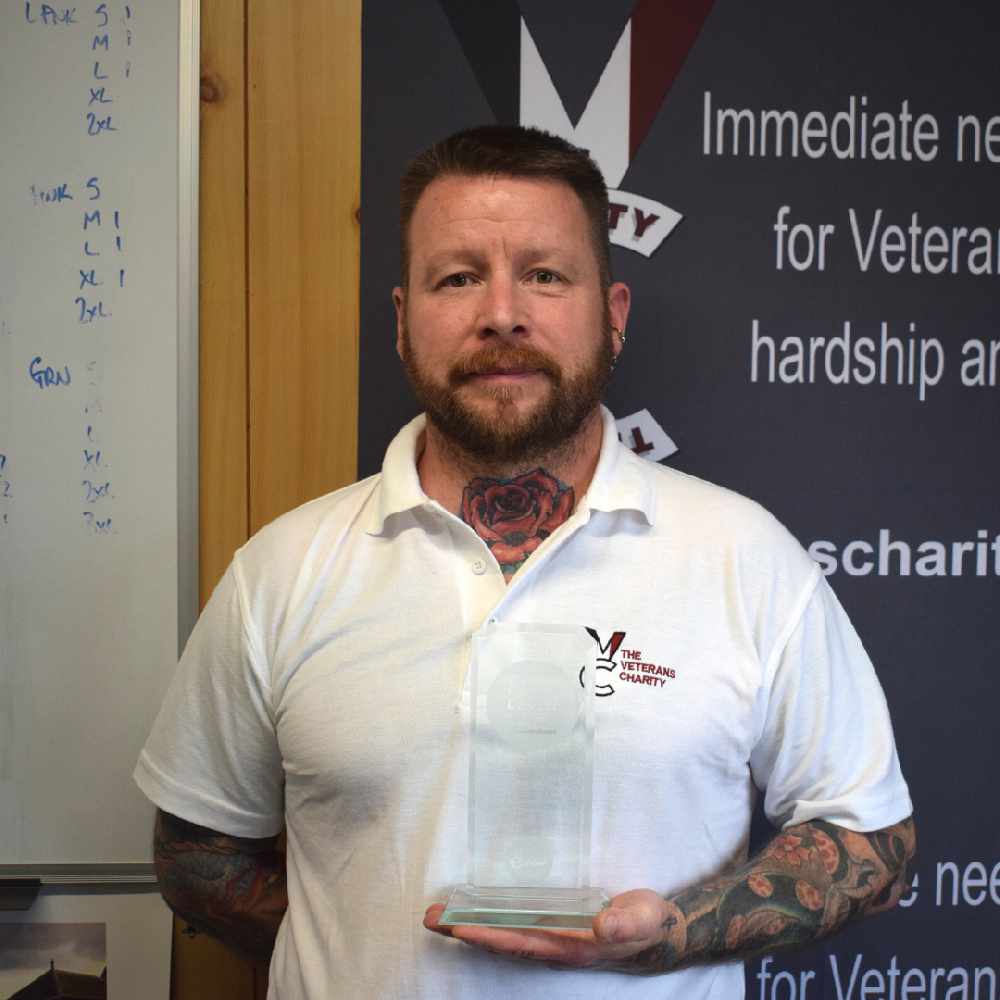 After service in the Royal Logistics Corps and being based at RMB Chivenor Dave became a volunteer for The Veterans Charity in Barnstaple. Since joining he's given a huge amount of time and passion to help raise vital funds for the charity and events across the South West. Over the past 12 months he also set time aside to deliver welfare support to Veterans in hardship. He makes a huge difference despite the physical and mental health challenges he has faces and being a carer for his wife, Jayne, who helps with volunteering whenever she is able to.
Child of Achievement – Sponsored by Kiddi Caru, Exeter
Shannon Potter
Nominated by Jeff Merrett MBE from Dream-A-Way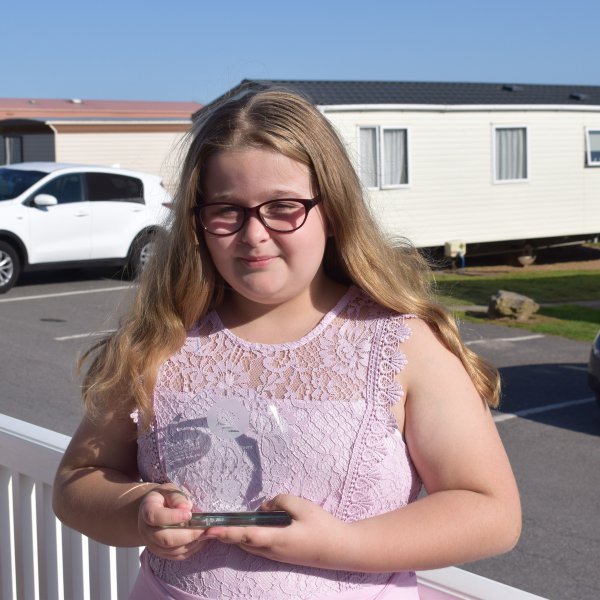 Shannon is a 9 year old girl who spends most of her time caring for her parents who have physical disabilities causing their mobility to be difficult. Somehow, she continues to support her Mum and Dad whilst raising funds for local charity Dream-A-Way. She's organised fashion shows and generated more than £800 by cutting her hair for the first time and thoughtfully donating it to the Little Princess Trust. She is the youngest person to receive a Voluntary Service badge from the Queen.
Devon Food Hero - sponsored by Cofton Holidays
Ellie Wentworth
Nominated by Jordan Wilshire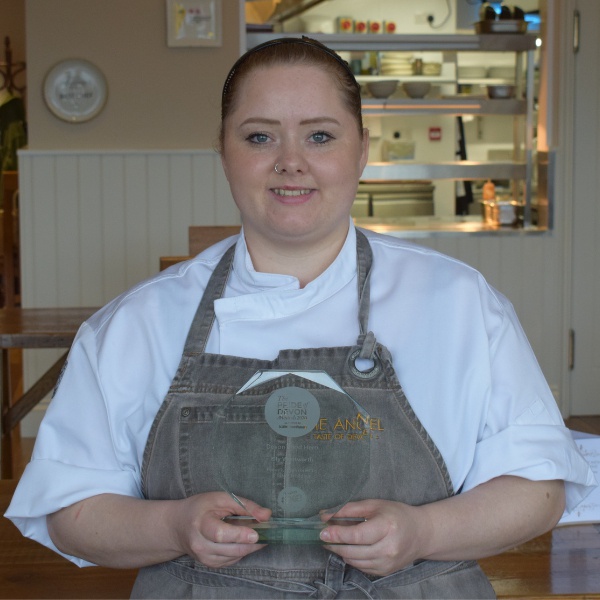 Elly Wentworth is the Head Chef of the Angel (Taste of Devon) in Dartmouth. She's also a former Finalist in Masterchef: The Professionals and was the South West Chef of the Year in 2014. In the year and a half, she's been at the Angel she's picked up many awards and always makes an effort to use local suppliers and produce when she can. Elly also finds time to help aspiring young chefs at her local college and has been a judge at local competitions too.
Community Contribution - Sponsored by Tamar Security
Claire Austin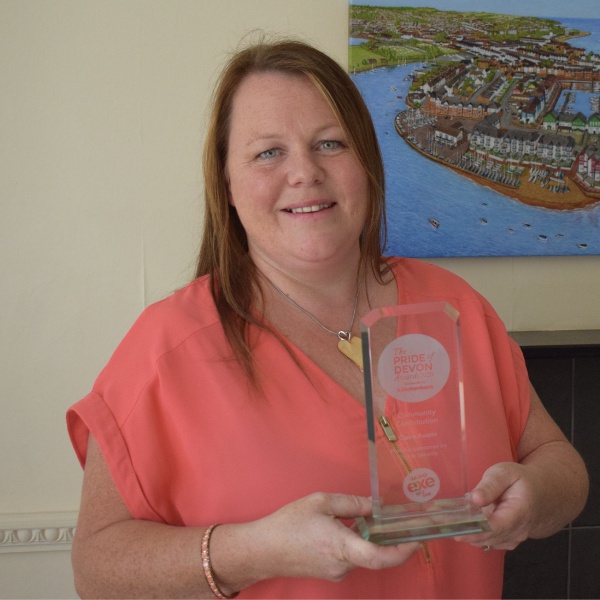 We had a huge number of people nominating this year's community contribution winner. She set up Exmouth Friends in Need – an online Facebook page that supports local families who need a bit of help which they're not getting in other ways. She's built a community of care for families in poverty and need in the town, helping over 20 families a week. It is now at the point where it's become a formal voluntary organisation and Claire has had to give up her job to run it.
Community Sport
Shelly and Neal Stammers from Tri Hards Exmouth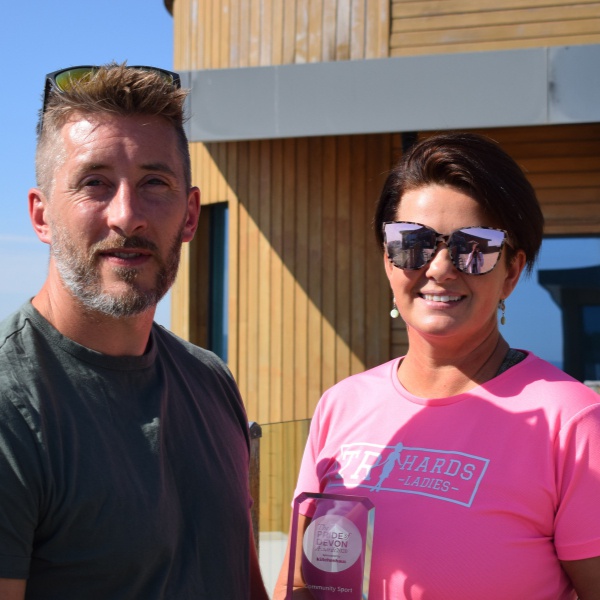 We also had several entries for Shelly and Neal Stammers, a married couple who run Tri Hards – a community fitness and wellbeing group for anyone of any age. They give up their time freely to put on running, cycling, walking, and swimming courses that have helped locals get fitter and improved their mental health. The group has made many friendships and raised a lot of money for several local and national charities.
Neighbour of the Year - Sponsored by Cavanna Homes
Helen Joscelyne
Nominated by Shirley Beasley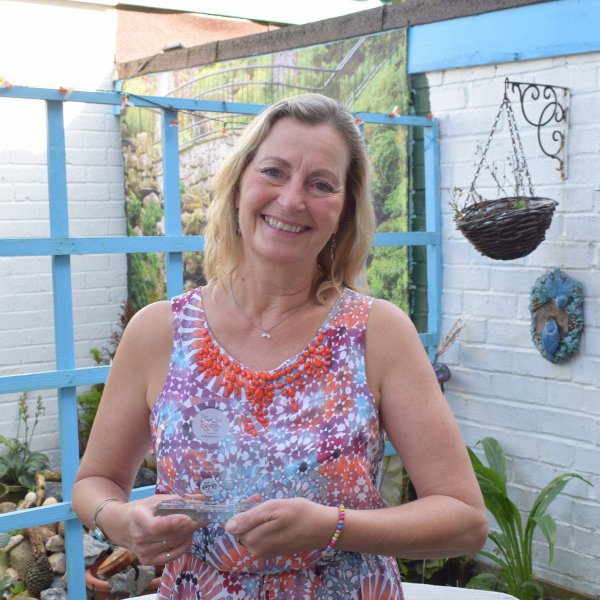 Helen and Shirley have been friends and neighbours for 18 years. Four years ago, life became tough for them both. Helen contracted breast cancer – happily, she's now clear of that, and Shirley's husband, Alan, was diagnosed with terminal bowel cancer. Before he sadly passed away, Helen stepped in and helped as much as she could with the chemotherapy and continues to be there for Shirley every day. The Judges made their decision because Helen has gone above and beyond for Shirley in many ways and is a true Neighbour of the Year.
Volunteer of the Year - Sponsored by King's Manor Care Home
Paul Baldwin
Nominated by Emma Baldwin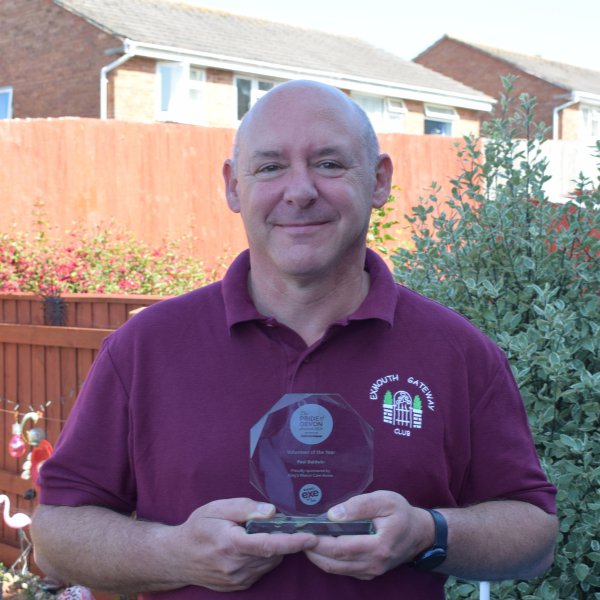 Paul and his wife Emma run Exmouth Gateway – an organisation for people with learning disabilities in the area. Paul works full-time but gives many spare hours to the Club most days and evenings – helping with the day-to-day running and sometimes stepping in as referee and washing the kits. Paul has been doing this now for over 10 years and his reward is to see the members happy, to help them develop and achieve new things and to encourage and support them. It's time he received a recognised reward.
Countryside Champion - sponsored Bicton College
Patrick Hamilton
Nominated by Kate Ponting from Clinton Devon Estate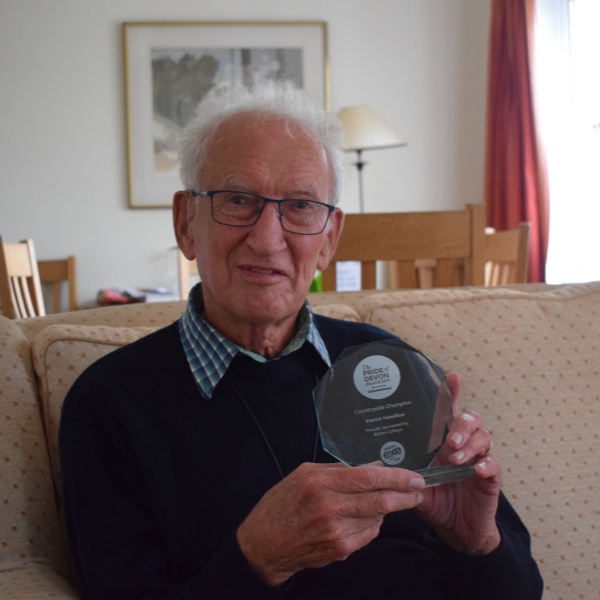 Patrick plays a huge part in the Otter Valley Association running worthwhile projects and practical conservation work including annual litter picks and extricating Himalayan balsam – a plant that threatens the native biodiversity of the Otter Valley. This year despite restrictions on group sizes, Patrick's efforts have not been diminished. Him a team of volunteers have still managed to win the fight against the invasive plant. His personal contribution and response to this alien invader locally would not be where it is today. The landscape and communities of the Lower Otter Valley are much indebted to Patrick's tireless effort. He is a true countryside champion.
Teacher of the Year
Miss Pilcher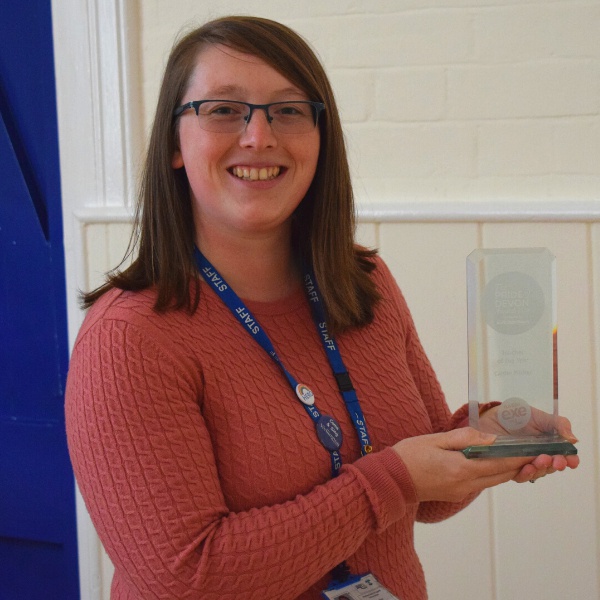 We had a couple of parents write to us about Miss Pilcher and the amazing work she does with her class at Plymtree Primary School. She fully supports any children no matter what their challenges and makes teaching fun and engaging. The judges said she stood out to the rest of the nominees as she took time to help her class during lockdown and made sure there was some element of learning still happening.
Carer of the Year - sponsored by Burton Home Care
Francis Peake
Nominated by Beverley Hopkins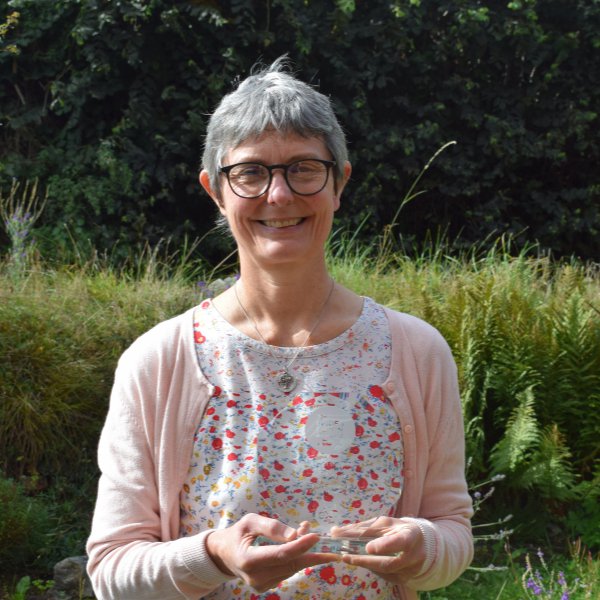 Frances Peake is a support worker for Friendly Faces, a dementia support group based in Chagford. She cared for an older man who suffered from vascular dementia. She went above and beyond any expectations to ensure he stayed living independently for as long as possible, whilst juggling other care jobs, another job at a local surgery and helping a local charity.
Environmental Award – sponsored by Coastal Recycling
Ria Macmahon
Nominated by Kayleigh Allen
Kayleigh told the Pride of Devon judges about Ria and described her passion to do everything she could for the environment. At work she's chivvied away to encourage everyone to up their game, sometimes by making small changes, sometimes bigger ones. She's made presentations to her colleagues packed with energy-saving ideas and to the firm's top dogs too about what they could be doing. Outside of work, she's organising beach cleans, cooking competitions that have an eco-twist, creating doable lists that friends and family can adopt so they can make a difference too.