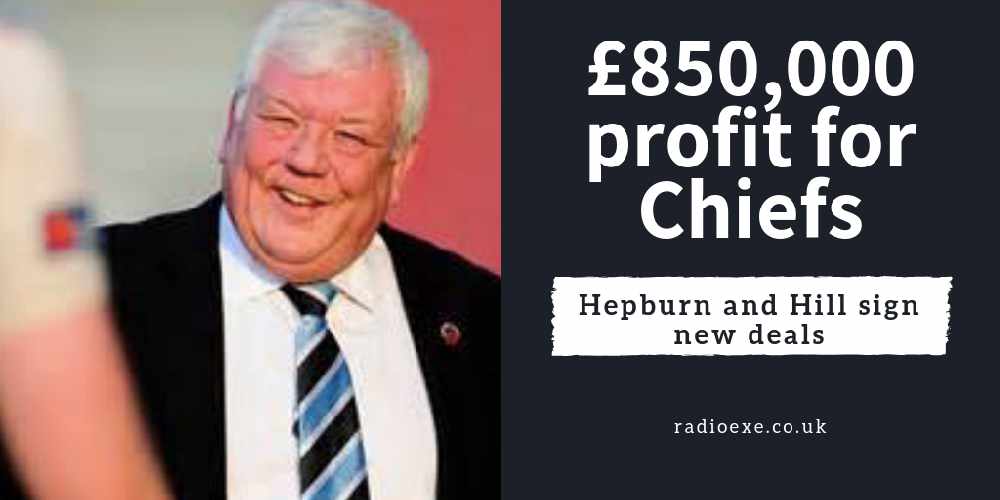 Exeter Chiefs Chairman Tony Rowe (pictured)
It's an exception that's worrying the sport's ruling body
RFU (Rugby Football Union) chief executive Steve Brown says he's concerned that the other 11 teams in the league spend more money than they earn. Last year, the Chiefs reported a profit of more than £850,000.
Exeter Chiefs chairman Tony Rowe said: "We run a business at Sandy Park. It's very easy in the sporting world to allow the businesses ethics and rumours to drift away and run the business with your heart not your head. Exeter is run as a proper business, that's it."
Steve Brown recently flagged the question and said players wages are not helping matters at clubs, Mr Row was asked if that was an issue. "I think that's an excuse," he replied. "We got a small estate compared to other clubs and we manage our business accordingly. If clubs want to spend to much on there players that they cant afford, that's the business decision they've made from there heart rather than there head."
Speaking about the game tomorrow (Saturday) at Sandy Park, Exeter's chairman admitted he's feeing nervous for the Chiefs. Victory could see them finish 1st in the Aviva Premiership.
"I'm feeling a bit nervous, we got Sale tomorrow who will come down and want to prove something. We just have to stay focused on the job and if we can do that, we will find ourself at Twickenham which would be great."