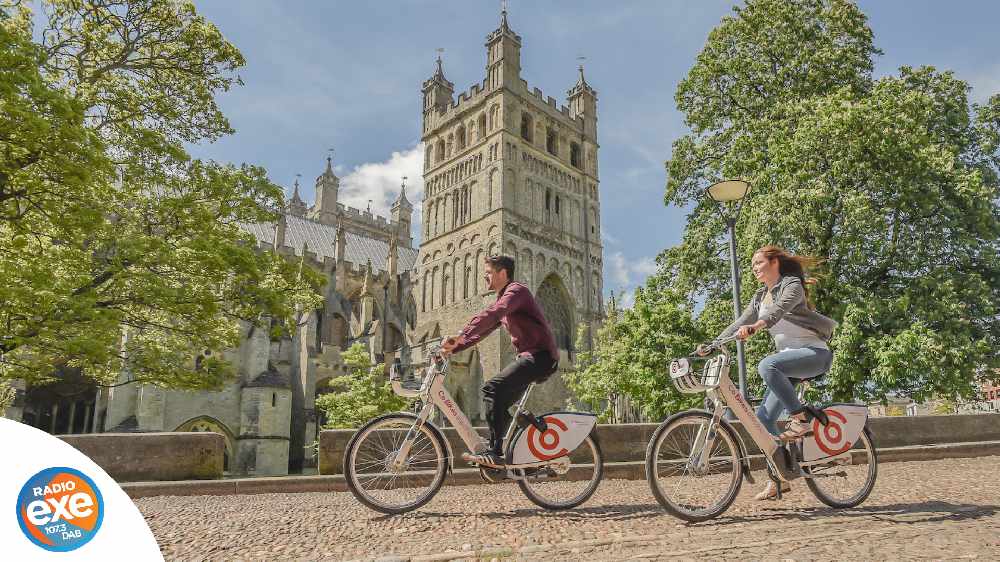 100 electric bikes will be dotted around the city available to hire this month
Co Bikes, the UK's first electric on-street bike hire scheme, has announced it is returning to Exeter this month with just under new 100 bikes rolling out to 14 stations located around the city.
From 23 August, in order to test the new bikes, updated app and bike station infrastructure, the company will reopen its County Hall and Civic Centre stations with a limited number of bikes. Then, on 10thSeptember, to coincide with the post-holiday return to work and 'Cycle September', Co Bikes will hold an official launch event and reopen its stations at Exeter St David's, Exeter Central, Digby & Sowton and University of Exeter (Streatham and St Luke's Campuses). At the event, they will also release details of the next round of stations to open.
Co Bikes are powered by nextbike, who operate shared bike schemes in 200 cities around the world. Bikes can be hired using the nextbike app and will cost just £1 per 20 minutes or £24 for the day (8-24 hour hires)1. To end a hire, bikes must be returned to any Co Bikes station. Anyone who downloads and registers to use the nextbike app between now and 30 September 2019 will be entered into a draw to win a year's free cycling using Co Bikes. There will also be 10 runners up prizes of a month's free cycling2.
Mark Hodgson, Managing Director of Co Bikes, said: "Shared bike schemes are one of the best ways to navigate the urban landscape, helping reduce the numbers of cars on the road and the associated pollution and congestion.
"Our bikes have the added bonus of being electric so not only are they great fun, but you can also tackle even the toughest hills without breaking into a sweat. This makes them the ideal choice for commuters, travelling to meetings around the city or simply running everyday errands. I can't wait to see our bikes back out around the city, especially as we'll be announcing a number of new locations."