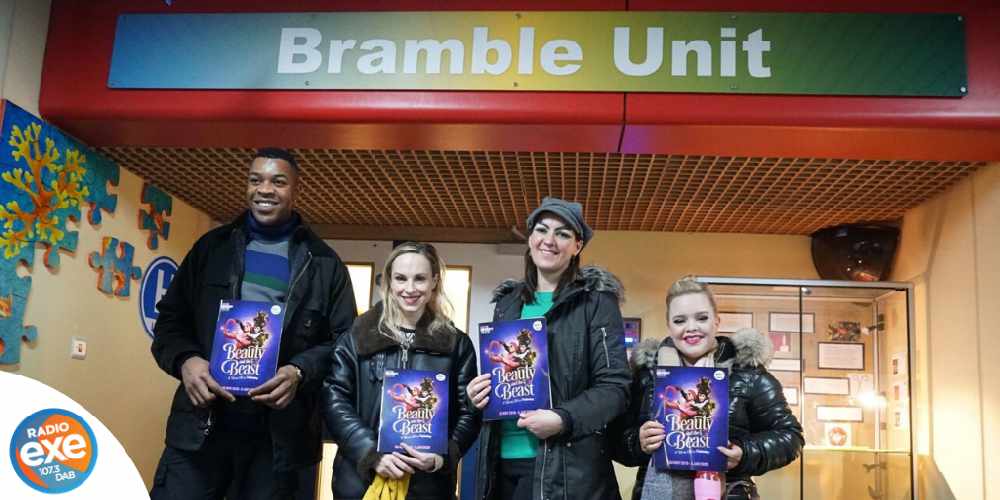 It's to spread Christmas cheer to the RD&E's children's ward
Youngsters in the RD&E's Bramble Ward enjoyed a performance of Beauty and the Beast on Tuesday, December 10 - thanks to a generous donation from Exeter Foundation.
An audience gathered in the hospital ward's school room, joining in with the interactive fun, while some accessed the live feed from mobiles and others watched on devices from their beds.
After the show, cast members visited the ward, handing out signed programmes and posters and singing Christmas carols. Artistic Director and Chief Executive Daniel Buckroyd, who wrote and directed the show, said:
"Pantomime is one of the things that makes Christmas special but unfortunately some people are simply not able to make it to the theatre. There are challenges to webcasting shows but we try to be as innovative as possible, particularly when it comes to access performances.
"The Exeter Chiefs Foundation has been incredibly generous in supporting this initiative. We launched live streaming last year and we hope to be able to make these events more regular."
Beauty and the Beast is the second show to be beamed live to a remote location by the theatre, following a webcast of Jack and the Beanstalk last year.