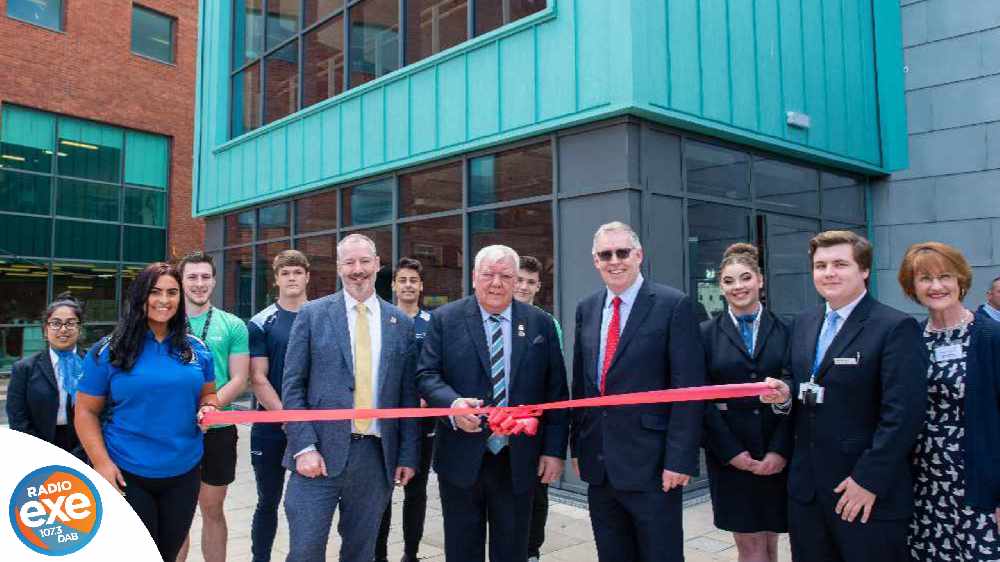 Photo: Adam Manning
The 'world class' facility cost £2.4 million pounds
Exeter College's latest Investment, officially opened by Tony Rowe OBE on Tuesday (21st May), is hoping to inspire the next generation.
The development includes a modern, fully equipped gym with the latest fitness equipment, spinning room and extra teaching space. The new dance studio features a 'New York' style glass fronted dance studio - creating an inspirational environment for dance and performance.
John Laramy, Exeter College principal, said: "Today's opening marks the first phase of a £70 million investment in our estate, that will, over time, transform the learning environment for students, staff and the community.
"I would like to thank Tony Rowe for officially opening the building, which represents an investment in partnership working, the promotion of physical activity and supporting cultural pursuits."