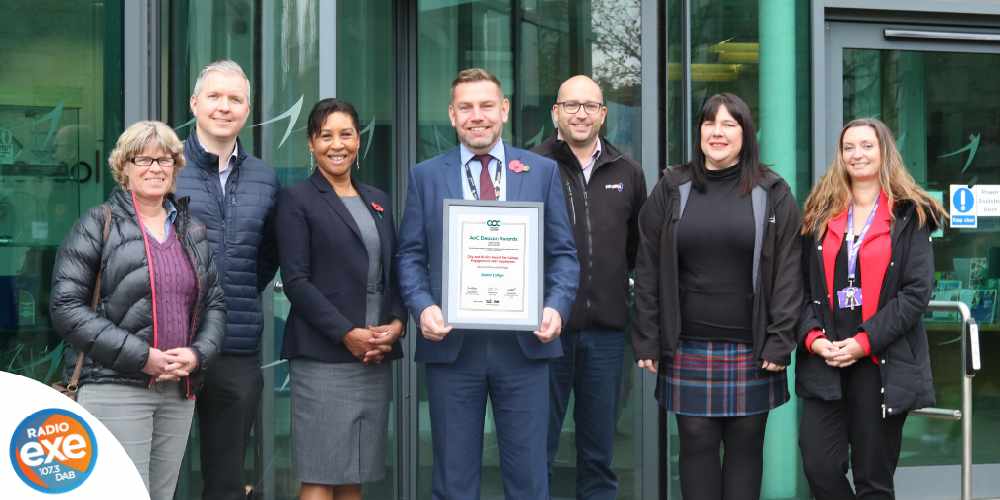 They've been recognised for engaging with employers
Exeter College has made it to the finals of the Association of Colleges Beacon City & Guilds Award for Engagement with Employers.
The Beacon Awards celebrate the best and most innovative practice among UK colleges each year. This award, supported by City and Guild, recognises exemplary practice in demonstrating an outstanding ability to work with and provide a direct service to employers. In particular, colleges that are effective in meeting employers' skills needs and Apprenticeship requirements.
Exeter College has made the coveted list of four finalists; recognised for engaging with employers and facing the skills challenges of industry in a proactive way.
Mike Blakeley, Director of Apprenticeships and Employer Engagement at Exeter College, was delighted about the acknowledgement of the college's partner-focused approach with employers. "We're all thrilled to have been selected based on the work we do with employers," said Mike.
"We are coming to the end of an ambitious five year strategic plan and this is another accolade that helps us realise our aspirations of becoming the Apprenticeship provider of choice for the business community right across the region.
"We always want to ensure our students get the most out of their experience working in industry and that employers see the value of working with colleges to face the skills challenges of the future together. The appetite for local businesses to turn work experience into fantastic Apprenticeship opportunities has never been stronger and more beneficial."