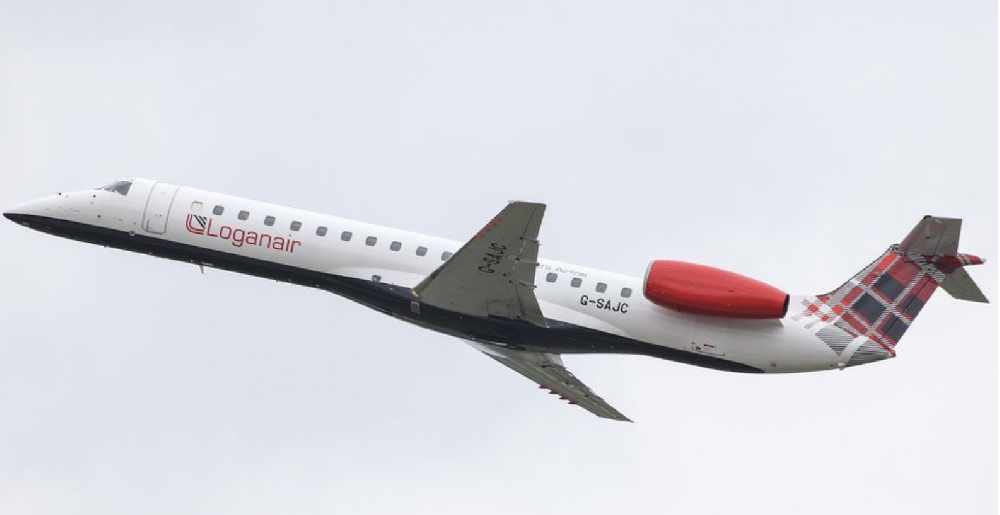 LoganAir to resume service
Flights connecting Devon with Norfolk are to return for the first time in three years.
Flybe previously offered a scheduled service between Exeter and Norfolk, both of which airports are owned by Regional and City Airports, but pulled the route well before the airline went into administration in 2020.
Now Scottish airline Loganair says it will start flying between the two historic cities in July.
Flights will operate four times a week from 12 July and then twice a week from September.
Loganair chief executive Jonathan Hinkles said it was "connecting two important UK business and leisure locations".
The airline also said it had brought forward the resumption of its Edinburgh to Norwich service in July instead of September as originally planned.
It means 42 of the 46 routes operated by Flybe when it collapsed in March 2020 will be running once more by summer.
Stephen Wiltshire from Exeter Airport said the new route "fills another gap left by the collapse of Flybe".
The company says" The 70-minute flight on Loganair's 49-seat Embraer 145 jets represents a much more convenient way to travel than rail connections via London or an exhausting 320-mile road journey, particularly difficult on packed roads during the summer season. Fares start from £49.99 one-way including all taxes and charges."
On Tuesday, administrators completed the sale of Flybe's business and assets to a new company affiliated with investment adviser Cyrus Capital. The new company previously known as Thyme Opco Limited, will now be renamed "Flybe Limited".
It's not the same company as previously, but it does mean that Flybe's back - under new ownership. It's not yet clear what this will mean for the brand or where the company will base its operations.