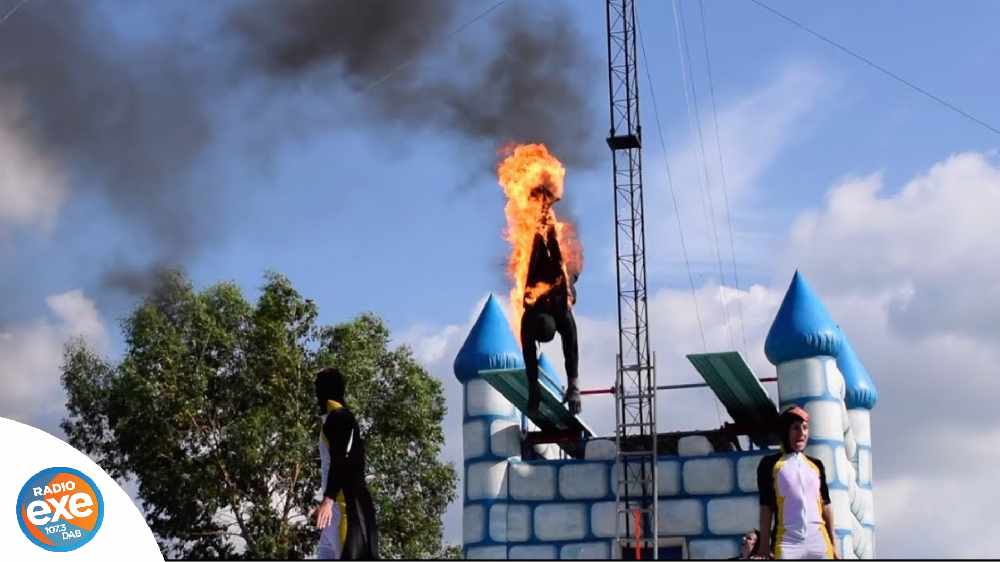 Stunt teams will leap into a swimming pool from 80ft!
This year's High Dive show has a fireman theme, which is sure to be a real crowd pleaser this Summer.
The breath-taking aerial stunt show will see a cast perform synchronised dives, comedy dives and divers ignited in flames as they fly through the air into a pool less than five metres deep.
The show will be performed every Monday to Saturday throughout the Summer holidays and it's sure to offer lots of heart stopping moments.
As well as the Hydro High Dive, you'll be able to enjoy more than 60 rides and attractions, with more than 75,000 square feet of indoor play areas!