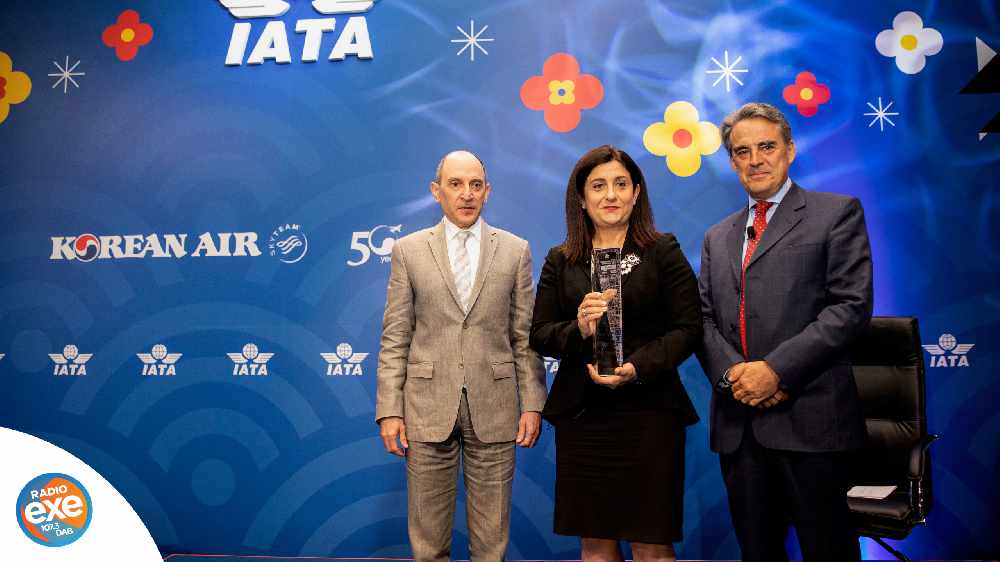 Christine Ourmières-Widener revives first-ever Inspirational Role Model Award
Flybe, Europe's largest regional airline, is proud to report that its Chief Executive Officer, Christine Ourmières-Widener, has today (3rdJune 2019) received the International Air Transport Association's (IATA) first-ever Inspirational Role Model Award. It is the most prominent of three categories featured in the organisation's inaugural Diversity & Inclusion Awards which, sponsored by Qatar Airways, attracted 68 nominations.
Christine was presented with the prestigious Award and US$25k in prize money jointly by Alexandre de Juniac, IATA Director-General and Qatar CEO Akbar Al Baker, during the influential aviation trade association's Annual General Meeting being held in the South Korean capital, Seoul.
In thanking IATA and the sponsors for their insight in proactively progressing the agenda relating to diversity and inclusion, Ms Ourmières-Widener said: "I am very honoured to be the first woman to receive this Inspirational Role Model Award. I am passionate about diversity and inclusion. Although significant strides have been made towards addressing the issue of gender imbalance across the general workforce, the aviation sector remains very male- dominated.
"I'd like to see more women at all levels - as pilots, in operations and engineering, and in management roles. There needs to be a clear push to get women to study science, technology, engineering and mathematics from an early age. Young women cannot be what they cannot see."