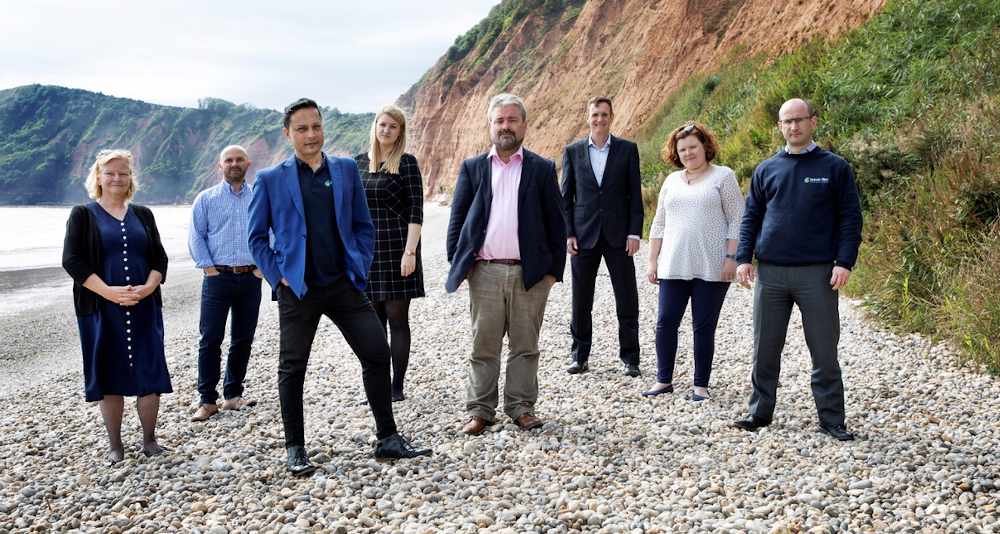 Jurassic Firbre to bring ultrafast broadband to South West
Based in Exeter, ​Jurassic Fibre​ ​will be rolling out a gigabit capable network in the South West over the next five years, as part of a long-term £250million pound infrastructure project.
Earlier this month, Jurassic Fibre's founder and CEO Michael Maltby signed a contract with Carol Wilson, Tata Consultancy Services' (TCS) Head of Europe and UK. Tata, ​one of the world's largest IT service firms, will be supplying key elements of the software solution for the project.
Michael Maltby, CEO of Jurassic Fibre, said: "This is a big step forward for connectivity in the region and absolutely vital as more and more of the world goes truly digital. Jurassic Fibre will be working with communities, councils, businesses and consumers to develop a new fibre to the premises network, bypassing the decades-old copper one that most homes and businesses still rely on for broadband and phone landlines in the South West.
"We are delighted to be partnering with one of the world's largest technology providers, Tata Consultancy Services. Jurassic Fibre will be taking the internet experience for families and businesses to a whole new level, allowing people to be 'truly digital' in their day-to-day lives, making the digital plumbing of the South West a reality in the 21st century."
Neil Parish, MP for Tiverton and Honiton, welcomed the announcement and urged a joined up approach to ensure priority areas including schools, businesses and other public amenities are included.
He added: "I know that broadband connectivity and speed is a major issue for so many of my constituents. I am therefore delighted that Jurassic Fibre has chosen this area of the country to announce their first major project.
"As well as the obvious benefits for households, this exciting new venture will provide a welcome boost to the local economy in terms of jobs and investment, which absolutely depends on outstanding digital connectivity."