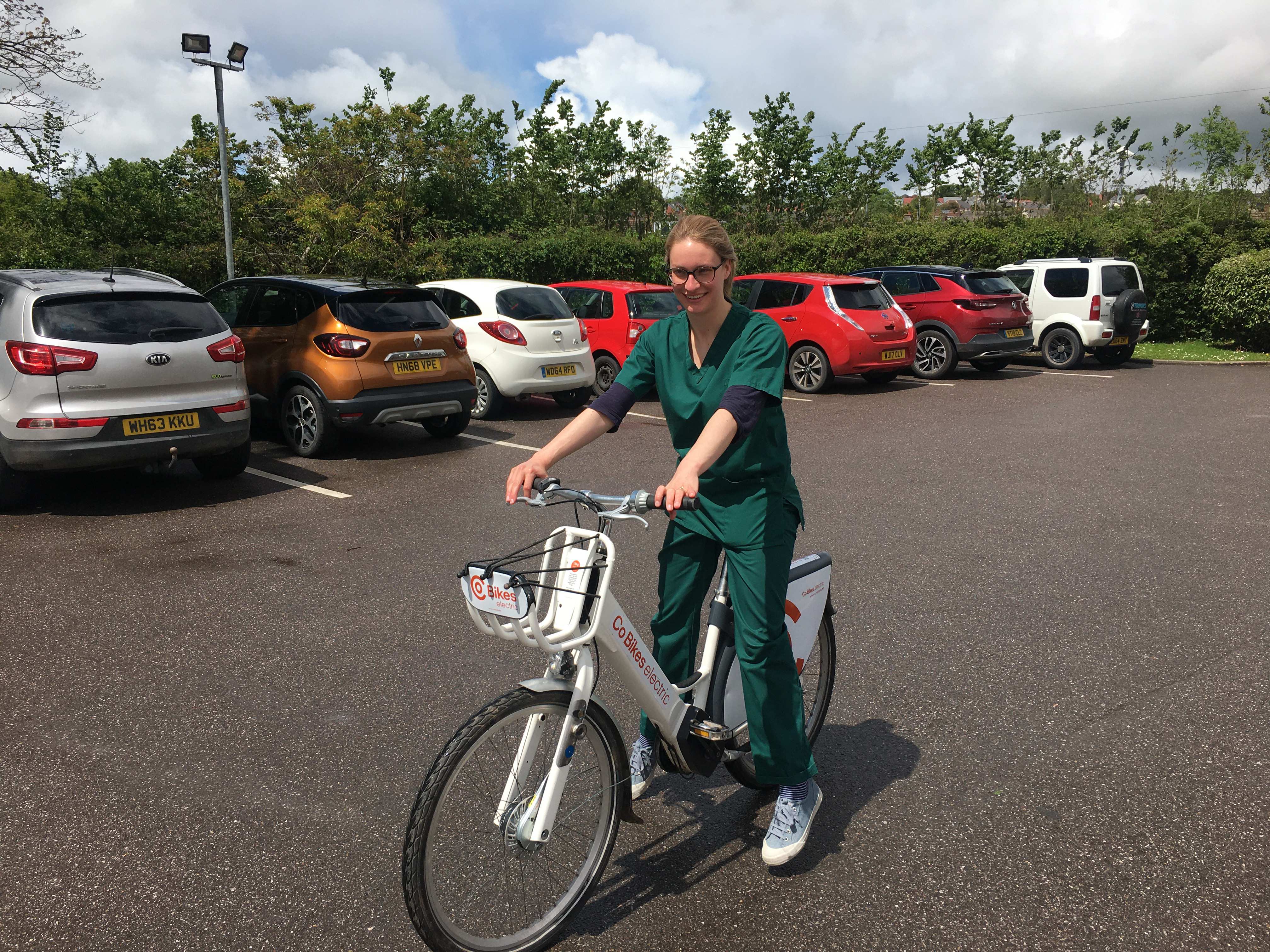 Dr Emily Hay on Co Bike (courtesy: Co Bikes)
The bikes make cycling "a breeze"
NHS doctors have opted to leave their cars at home in favour of using e-bikes for home visits and travel between practices in an electric bike trial funded through Devon County Council and the Department for Transport.
GPs from Pinhoe and Broadclyst Medical Practice are using Co Bikes' electric cycles this month as a carbon-neutral way to travel between practices and for home visits.
It's claimed the bikes make cycling a breeze, even uphill, meaning GPs arrive fresh when travelling to appointments.
Dr Emily Hay said: "This is a fantastic opportunity for our practices and, personally one that I've been looking forward to. I've been researching a number of low and zero-carbon alternatives to the way we are doing things, and this is a huge step forward in achieving that. It's also a great conversation point with patients, where we can encourage this type of activity for good mental and physical health".
Mark Hodgson, managing director of Co Bikes said; "We're keen to support this trial at Pinhoe and Broadclyst Medical Practice and we're confident it'll be a huge success. Our e-bikes are the ideal zero-carbon alternative to the car for short city trips, and it'll be great to see doctors on their bikes and championing the NetZero movement".