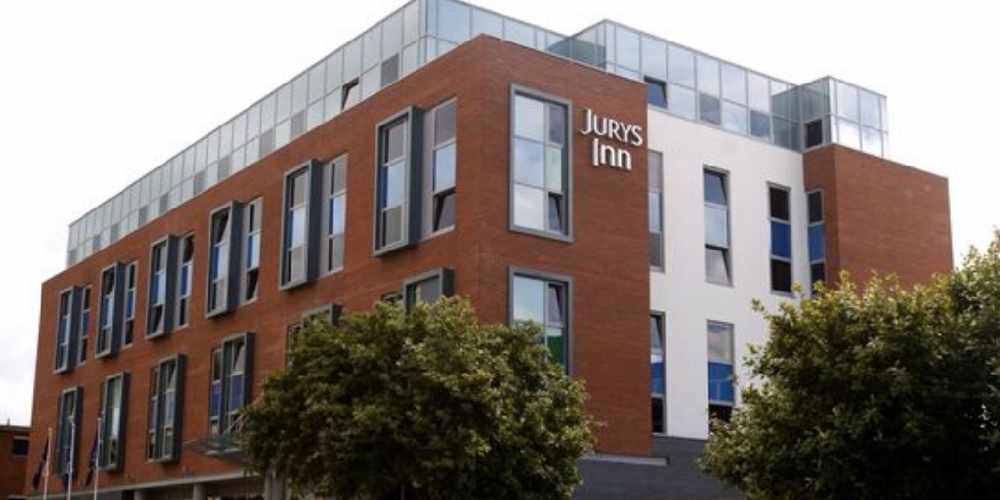 Jurys Inn unveils £1.95m investment
Jurys Inn Exeter has unveiled a brand-new look after a £1.95m investment, transforming the bedrooms, bar, restaurant and lobby.
The 170 refurbished bedrooms now feature a calming, pastel colour scheme with mural artwork of local attractions for guests to enjoy. Each spacious bedroom features an exclusive DREAM bed by Jurys Inn, designed with ultimate comfort in mind, ensuring all guests have a great night's sleep
All bedrooms come fully equipped with high speed WiFi, an en-suite bathroom and flat screen TV with Freeview. Guests can also upgrade to an executive bedroom with extra space and added amenities such as a mini fridge, luxury toiletries, complimentary mineral water and a late check out.
Perfect for guests on-the-go, the new 'Off the Shelf' offering in the lobby is fully stocked with snacks, drinks and travel necessities. Alternatively, guests looking to put their feet up can benefit from a full room service menu from the comfort of their bedroom
Lauren Vine, General Manager of Jurys Inn Exeter says: "We are extremely excited to unveil a brand-new look across all bedrooms and public areas at Jurys Inn Exeter. We are delighted with the results of the refurbishment, which is just the start of a new chapter for the hotel and look forward to welcoming guests to the new look Jurys Inn Exeter."