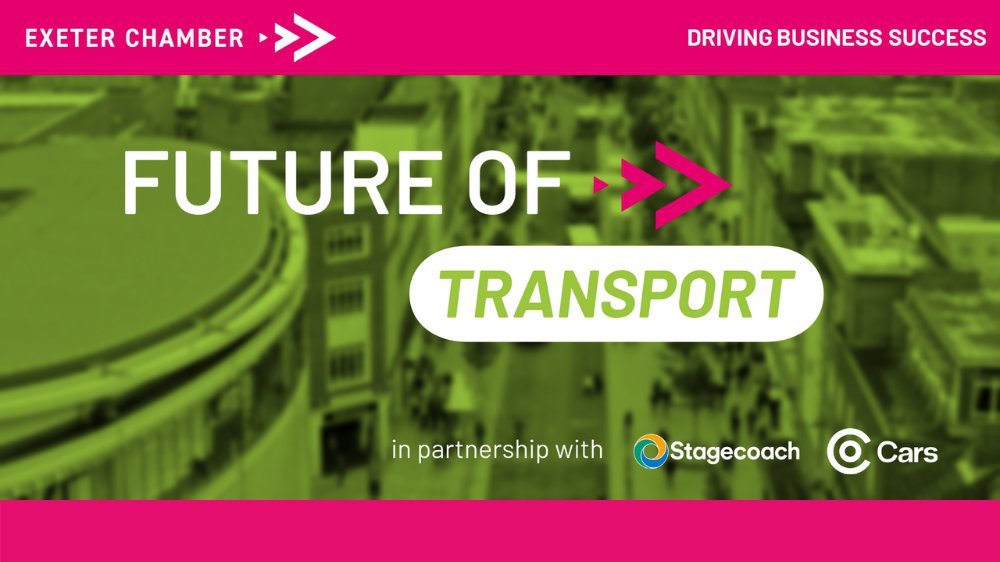 Future of Transport (courtesy: Exeter Chamber)
Evaluating the changing travel landscape in Exeter
A survey has been designed to gather information about Exeter's travel choices.
Exeter Chamber is asking questions about how people travel to work, public transport needs, active travel and how people can make more sustainable travel choices.
The data will be used by the chamber to evaluate the changing landscape for travel around the city, gather data to help businesses and make decisions and provide them with the authority to lobby for improvements.
People who complete the survey and opt-in will be entered into a prize draw to win one of the following prizes.
Employers
A free no-obligation consultation with Co Cars to discuss your shared mobility needs plus a £50 driving credit.
PLUS a free no-obligation consultation to discuss corporate ticket options, plus a bundle of free taster tickets for their employees 20-day riders for the relevant area.
Employees
A free Co Bikes membership plus 600 mins added to your account or a free first-year residential membership of Co Cars + £25 driving credit.
PLUS a free 4-week Megarider bus pass.
The survey takes five minutes to complete and the will be shared Stagecoach and Co Cars.