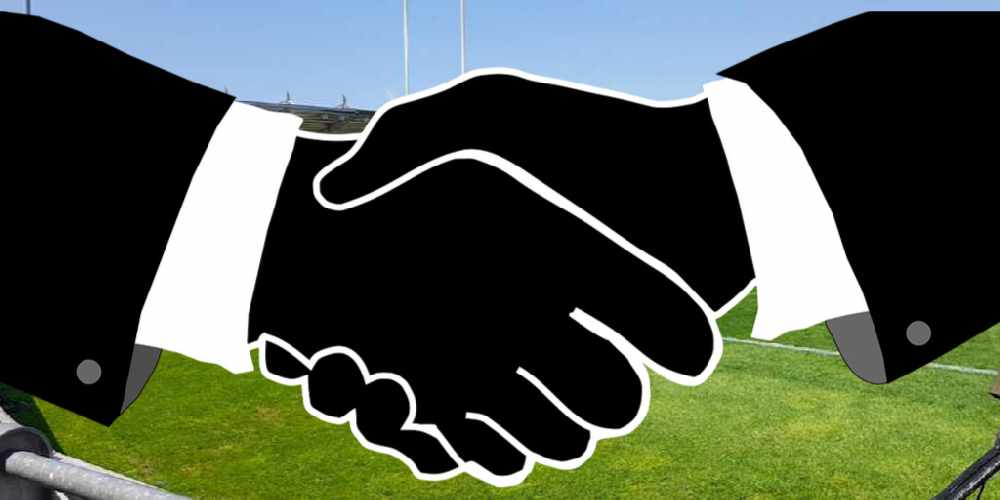 It's the longest main sponsor agreement in the Premiership
Exeter based business South West Comms will be at Sandy Park this Saturday (19th October) celebrating their illustrious 25 years sponsoring Premiership club Exeter Chiefs.
The history of swcomms is intrinsically linked to 2017 Premiership champions. Clearly, the business was not there when Exeter Rugby Club was formed in 1871, but when the game turned professional in 1995/96, swcomms had already stepped in as main sponsor.
In 2006, Exeter moved into their new stadium on the outskirts of town with a new DOR, England U21s manager Pete Drewett who took charge of a full-time squad. The new-build enabled swcomms to put its services to good use in getting this remote site ready in time for the first home game at Sandy Park by providing internet connections, telephone system, data network, Wi-Fi, CCTV and so on to a very tight deadline. This step into the modern era also saw Tony take on a full-time role as CEO and chairman role at the club, with former player Harry Langley becoming managing director at swcomms.
Three years later and coach Rob Baxter stepped into the role of head coach and the club's playing fortunes took a massive step forward with a two-leg RFU Championship seeing them into the Premiership for the first time.
With every passing year, smart recruitment and experience saw Chiefs cement their position in the top half of the Premiership and the play-offs…the best of these being their winning performance against Wasps in 2017.

This season, swcomms is celebrating its 25th year of sponsoring Exeter Chiefs marking the longest main sponsor agreement in the Premiership encompassing shared personnel, technological support, financial commitment…and a love of rugby, of course.