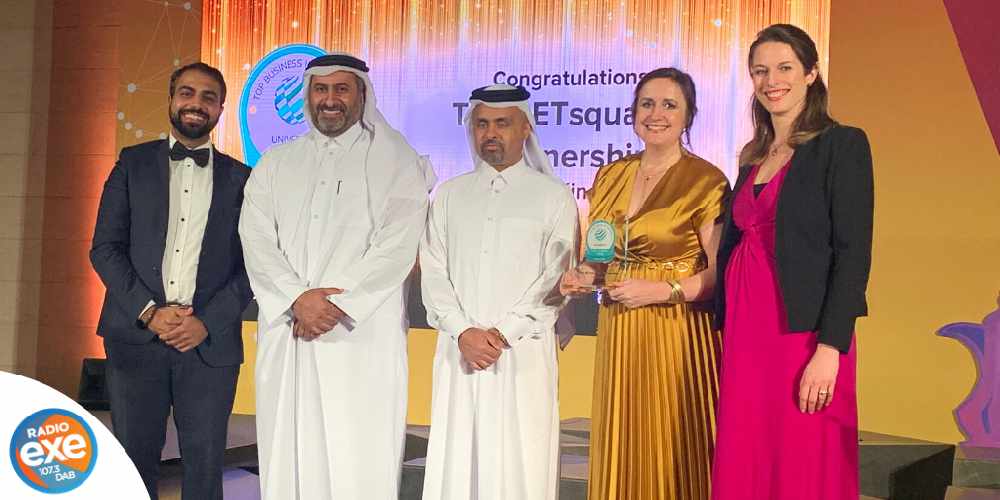 Exeter University are involved
The SETsquared Partnership, a unique enterprise partnership between five leading, research-led UK universities, including the University of Exeter, has been ranked the global number one university business incubator for the third consecutive time by leading research and advisory firm, UBI Global.
The title, which was awarded at last night's World Incubation Summit in Qatar, continues SETsquared's ongoing success, having maintained its world-leading position since 2015. This year, the Partnership was commended for demonstrating exceptional value for tech start-ups and the local ecosystem.
With bespoke entrepreneur training programmes and unrivalled access to a network of mentors, alumni, investors, corporate partners and the knowledge base of the five research intensive universities, SETsquared has supported over 4,000 UK high-tech start-ups since its inception, helping them raise more than £1.8bn of investment and creating £8.6 billion of economic impact to date – a figure which is set to rise to nearly £27 billion by 2030.
In the last year alone, more than 50 students, academics and entrepreneurs in Exeter have participated in SETsquared programmes, with member companies raising £33.2 million in investment between them.
The Partnership's ranking follows the world's most extensive benchmark study which analyses more than 1,500 incubators and accelerator programmes in 78 countries worldwide. SETsquared scored highly against all 21 key performance indicators (KPIs).
Joe Pearce centre director at SETsquared Exeter, said: "Last night's result is a fantastic achievement for SETsquared and each of the five universities that make up the Partnership. We are delighted to be ranked number one for the third consecutive year alongside some of the world's best university business incubators, whose work we admire from afar. Congratulations to everyone involved."