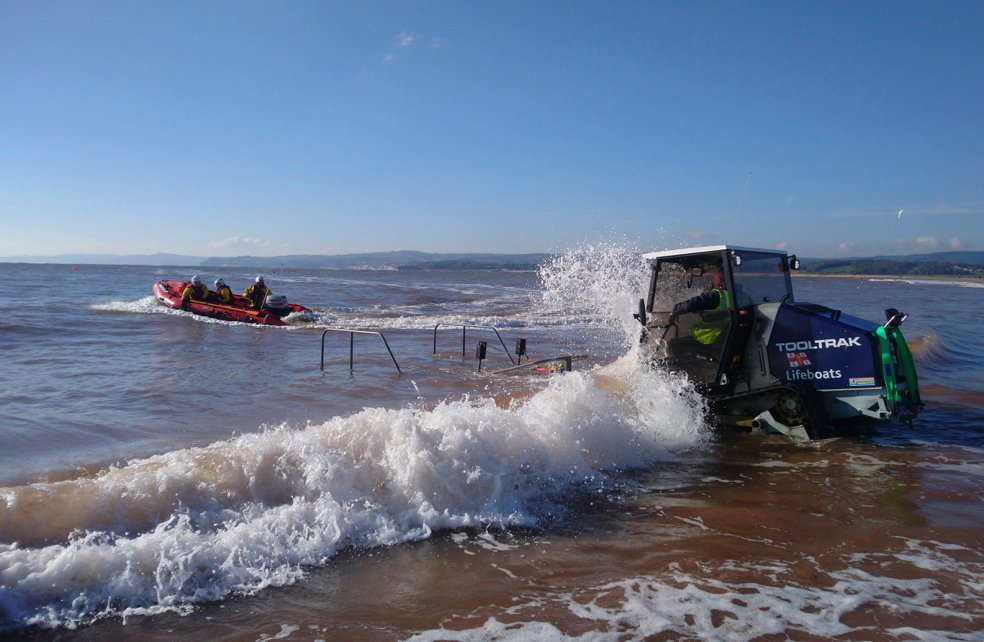 Their yacht in the river Exe suffered engine failure
An Inshore lifeboat launched at 10.45am yesterday (29th October 2018) following reports of two men aground in a yacht that suffered engine failure.
Arriving on scene, Crew volunteers asked if the casualties were in need of medical assistance. One of the casualties was a diabetic and needed insulin within the hour. Acting quickly because of this and the speed of the ebbing tide, Crew streamed an anchor and transferred the casualties on board their lifeboat.
The two men were safely dropped off at Exmouth Marina.
Helm, David Preece said it wasted valuable time. "When we arrived back at station, we heard how the casualties had called our shop first for help and our volunteers who were preparing to open, advised them to call 999 and ask for the Coastguard. Please do not call the lifeboat station or shop as there may not be anyone there."
"This situation wasted valuable time. If our pagers had been set off a little earlier, we may have been able to tow the yacht off the sandbank near the lorry park. As a result, we had to leave their yacht in the river and wait for a local boat yard company to recover it in the next tide."