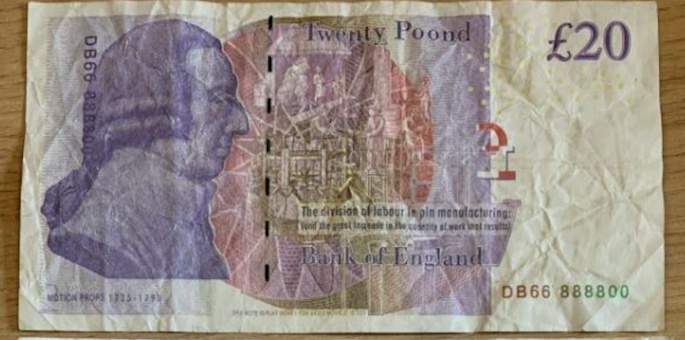 Police say a number of businesses have accepted them.
Officers in Teignmouth have issued a warning about fake £20 notes which have appeared in the town this week.
They said unfortunately some shops have already accepted these and wont be reimbursed from the Bank of England.
The notes all have the same serial number of DB66 888800.
In a post on Facebook police said: "there is no see-through register or metallic thread running down the note, the paper also feels thicker than a normal note."
Advice from the Bank of England can be found here.