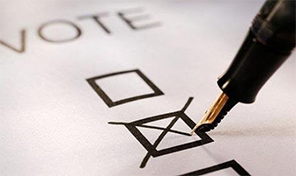 The council was run by the Conservatives, in coalition with the South Molton Independents.
The political make-up of the council prior to the elections was of 18 Conservatives, 12 Liberal Democrats, eight Independents, three South Molton Independents, and one Non-Aligned Liberal.
But after Thursday night's count, the Liberal Democrats gained nine seats to take control, holding 21 of the 41 seats that were elected.
The 42nd seat, in the Chittlehampton ward, will see elections take place next month following the death of Walter White, the Independent candidate who was also the sitting councillor.