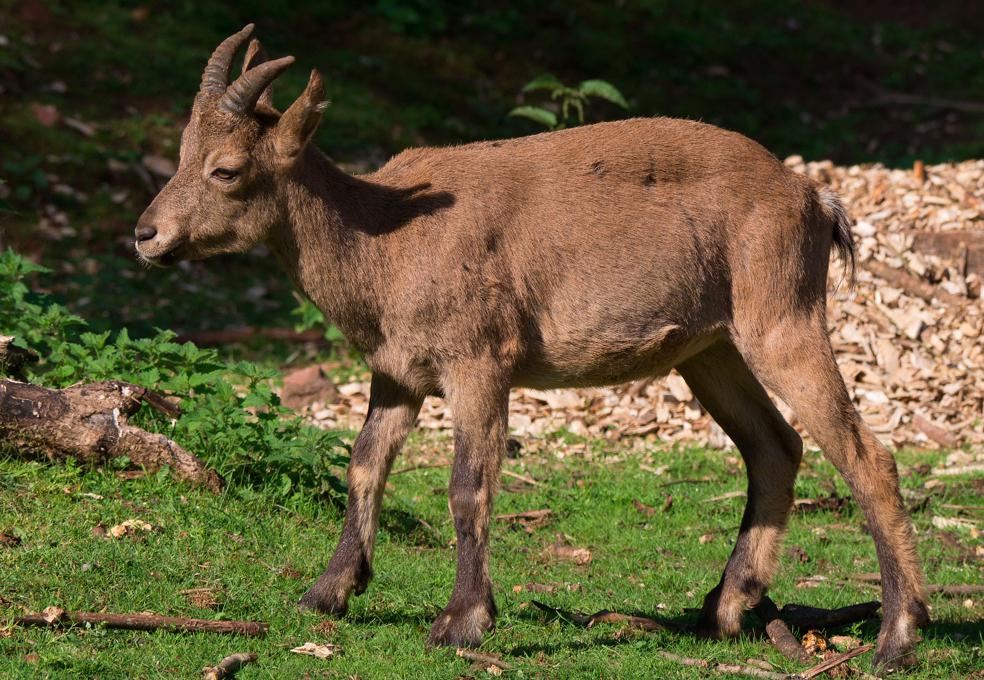 The animal escaped its enclosures at Paignton Zoo
A loose mountain goat, which had escaped from Paignton Zoo, has been recaptured.
The animal escaped from its enclosure on Monday.
The small animal was spooked while vets were working with the zoo's herd. It cleared a fence, left its paddock and entered woodland - inside the perimeter of the zoo.
Although the animal is not a danger, keepers were concerned for its welfare.
Paignton Zoo spokesperson Phil Knowling says it was tranquilised and returned to its paddock.
"At about 4:30pm we got a message to say the goat was in a neighbouring garden. We sent staff up there right away. Once the animal had left the Zoo grounds, we had to wait for the police to come, as we aren't allowed to use our dart gun off-site without their supervision," he said.
A police unit came from Exeter, and then one of the Zoo's in-house vets was able to use a dart gun to tranquilise the animal. It took flight, went through another garden and jumped back into the Zoo grounds before succumbing to the tranquiliser. Vets and keepers were then able to collect the animal and return her safely to her paddock.
Mr Knowling added: "We gave it space and hoped it would return to its enclosure. It is a shy and nervy animal. While it did end up in a neighbour's garden, we are all very glad it is now safe and well. Thank you to the police, to our neighbours and to everyone who was involved in the whole episode."