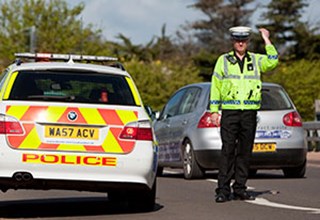 They carried out a 2 day operation last month
Operation Allied Wolf ran from 27th – 28th February 2019.
Inspector Simon Jenkinson said: "Operation Allied Wolf is one of the longest running examples of a successful alliance between Devon & Cornwall Police and Dorset Police.
"The purpose of the operation was to locate and prosecute drivers whose behaviour on the road presents a risk to other road users and to themselves."
"This includes the seizing uninsured vehicles which we know are three times more likely to be involved in a road fatality. Irresponsible drivers who don't have insurance, or who have a revoked licence, should be aware that our ANPR equipped vehicles massively improve our chances of spotting you on the road."
During the two day operation the teams were deployed across Torbay, Teignbridge and the South Hams, concentrating on the main arterial routes across the region.
5 positive drug wipe tests (Now pending blood tests. 18 tests in all)
2 positive breath tests (44 tests)
93 penalties issued
23 drivers off to court
46 vehicles seized
7 arrests
82 drivers given education
12 no tax reported to the DVLA
13 searches following routine stops