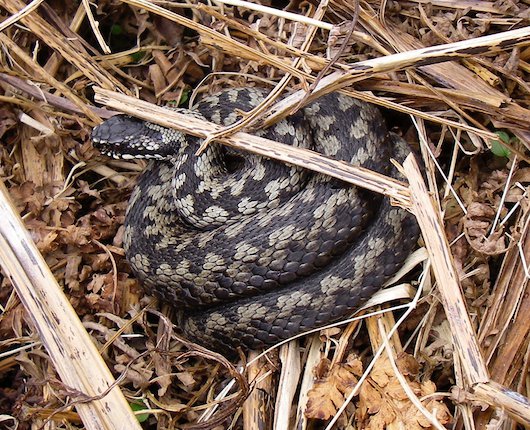 Adder bites dog
A dog bittern by a snake in an Exmouth park is said to be recovering after its ordeal.
The pet was reportedly being walked in Brixington Park when it was attacked by the venomous reptile last week.
Adders are not generally life-threatening for humans, although their bite is painful. For small mammals though the poison can cause organ failure and lead to death. Several reports of the snakes biting dogs have been reported in the Uk this summer. The latest attack on an Exmouth dog has reportedly left it with a badly damaged paw.
In June a woman spotted a two-and-a-half foot long adder lounging in the sun on am Exmouth pathway popular with dog-walkers.
Adders are protected by the Wildlife and Countryside Act, which makes it an offence to kill, harm or sell them. They generally eat lizards and small mammals and are most docile, preferring to bask in the sunshine rather than chase prey.