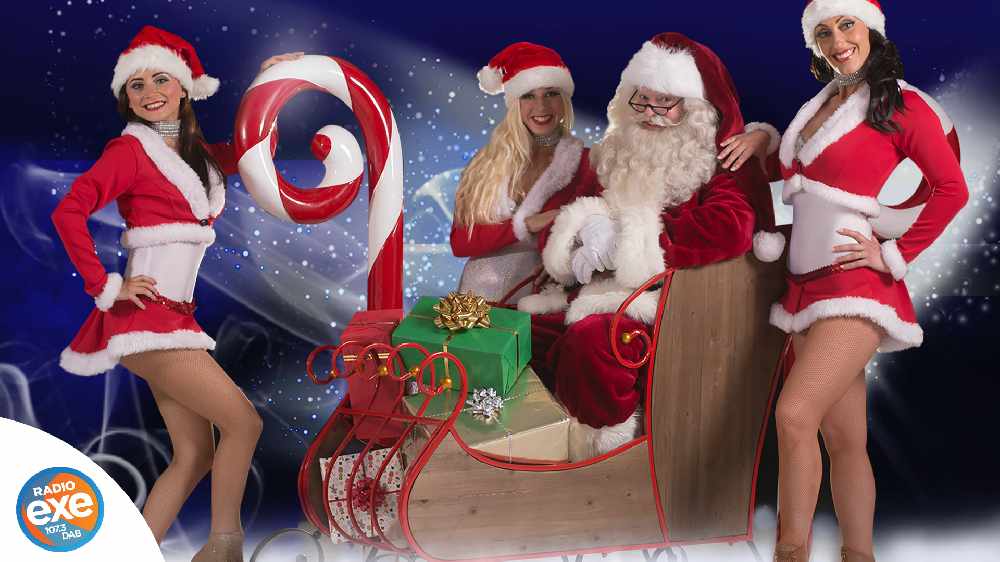 Christmas on Ice is back for its second year
Guests will be queuing up to see a brand new Christmas on Ice show featuring Crealy's Buddy and Blossom bears and involving a colourful Christmas Eve journey around the globe. The show will take place in the new 750 seater, permanent Big Red Top.
Josh Haywood, General Manager at Crealy, said: "This year's Christmas Spectacular is going to be incredible. Santa has his very own magical show and the Christmas on Ice show The Snow Globe Adventure will lift the spirits of the most sceptical Christmas fans with a heart-warming Christmas tale."
The storyline will follow a child on Christmas Eve who has lost his or her Christmas spirit, so the bears give the child a snow globe to shake. The child shakes the snow globe which magically transports him or her to Africa, India and Brazil, finishing in Lapland with a glittering Christmas finale.
If that's not enough, Santa will take centre stage in his own magical performance Santa's Magical Show Time where he will delight audiences at intervals throughout the day with some yuletide magic (with a little help from two of his senior elves).
Mary Christmas is returning to the park and she will be sprinkling a frosting of festiveness at her bakery where she will host cookie decorating sessions. Children will also be able to make food for Rudy and his reindeer pals.
Santa's Toy Factory will be up-and-running at the theme park where his dedicated team of toy making elves will help children to choose from a vast array of toys. And Santa's Post Office will be open for children to post their carefully written Christmas letters (with the option of downloading letter templates from the Crealy website before your visit).
The Crealy Christmas Spectacular will be at Crealy from November 30 until December 24.