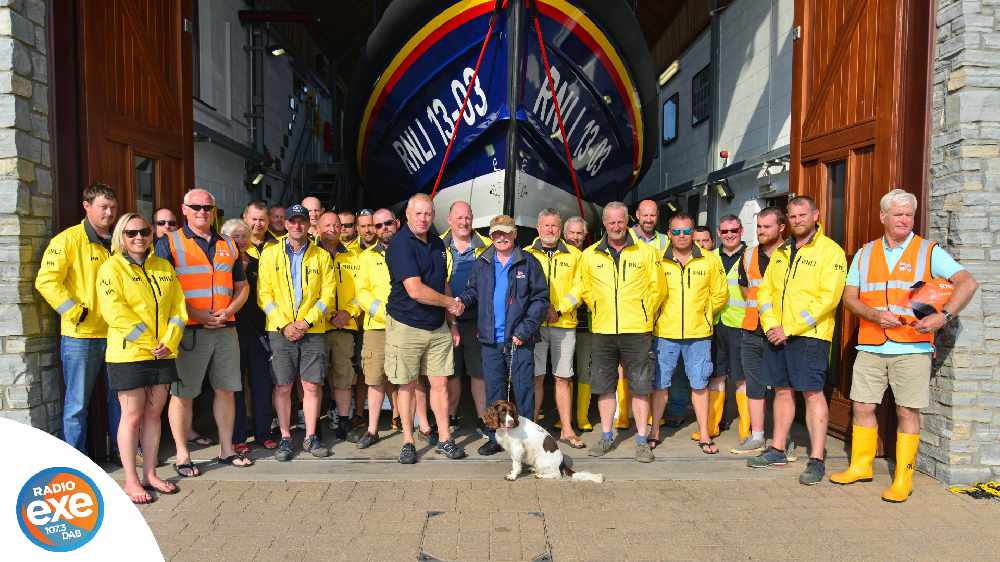 Mike Gall takes the helm at the Devon based charity
On 21st June 2019, Mike Gall, a retired Royal Navy Dentist took over the volunteer management role at Exmouth lifeboat station from Kevin Riley MBE, after a total of 20 years' dedicated voluntary service.
Mike retired from the Royal Navy two years ago. Formative clinical appointments ashore, afloat and overseas were followed by regional leadership positions and ultimately his final appointment as Chief Dental Officer (Defence). Previously responsible for both clinical and management governance in homeland and operational environments, he now brings his acumen to the local lifeboat station and looks forward to ensuring operational capability by drawing on his experience with assurance systems.
The charity's Lifeboat Operations Manager is responsible for managing all operational activities at the lifeboat station, as well as authorising the launch of the lifeboats. Mike will be working closely with the station's volunteer Coxswain, Steve Hockings-Thompson and full-time Mechanic, Andy Stott. Mike will also be an integral member of the Exmouth Lifeboat Management Group, chaired by Simon Davidson.
Mike said: "RNLI assurance systems are broadly analogous to those in healthcare settings and I can see their importance in delivering the operational capability that the public expect from the Institution. I'm honoured to serve in my new role."