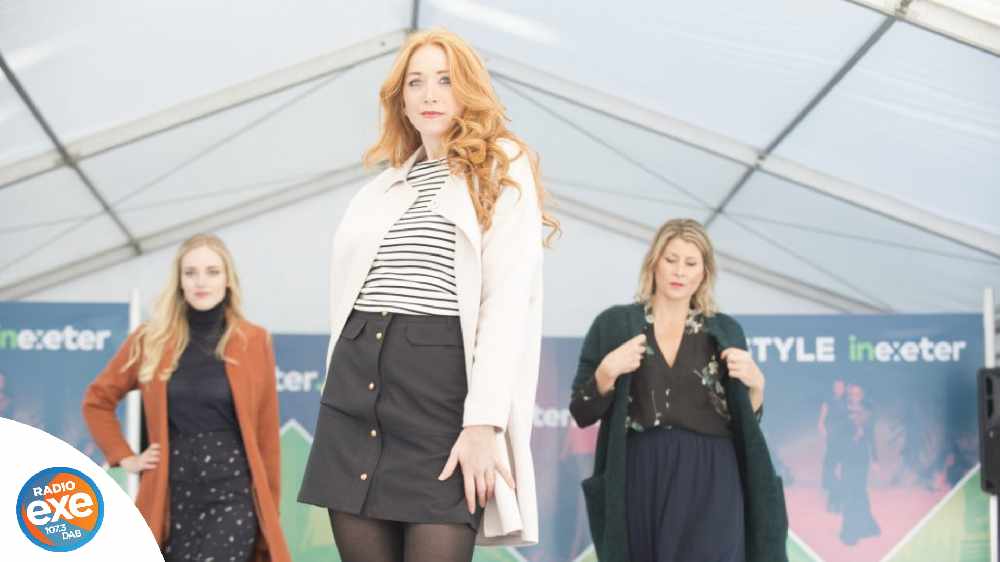 The event will celebrate the city's diverse retail offering
Taking place from 17-21 September, the week-long programme of events will be hosted across the city centre, celebrating Exeter's diverse retail offering with many independent shops and High Street brands showcasing their favourite looks for autumn.
For the first time, InExeter will support The Vintage Fashion Show, a catwalk and pop-up celebration of styles from the 1920s' onwards. With elegant and interesting one of a kind vintage pieces, colourful and classic vintage inspired styles, beautiful bespoke tailoring, and more, from Exeter based independent stores including Frocks in Swing Time, The Real McCoy and Zebels, Exeter's style followers should bagsy a front row seat for their vintage fashion fix.
The event will also include pop-up shops from beauty and style experts including The Den Barbers and milliner Rivka Jacobs. Creating that vintage atmosphere, specialist vintage singer, Terrie May McNulty will perform music from swing, jazz, showtunes, rock and roll, Motown to modern. The Vintage Fashion Show is set to bea great night out for all, whether you are a long-time vintage lover or someone who would like to try out a new look inspired by the past. The Vintage Fashion Show will take place on Thursday 19 September at Exeter Cathedral.
Throughout the week retailers throughout the centre of Exeter will host a series of in store events, highlighting Exeter's vibrant fashion and beauty offering. Shoppers will also be able to enjoy taking snaps with flower walls and photo frames as part of a city-wide trail supported by InExeter and blogger, Primrose Bigwood, aka Style Petal. Primrose will host an evening event on fashion and beauty focused blogging and social media. Those hoping to attend can expect panel talks with local influencers and businesses, a Q&A session, pamper treatments and an exciting photography workshop which will give pointers on how to utilise phones and cameras for the best images and content.
Exeter Fashion and Beauty Week will bring together the worlds of fashion, beauty, visual art, music and city history by hosting a mix of events, presentations and collaborations. For more info on the events taking place and ticketing visit inexeter.com or follow #EFBW