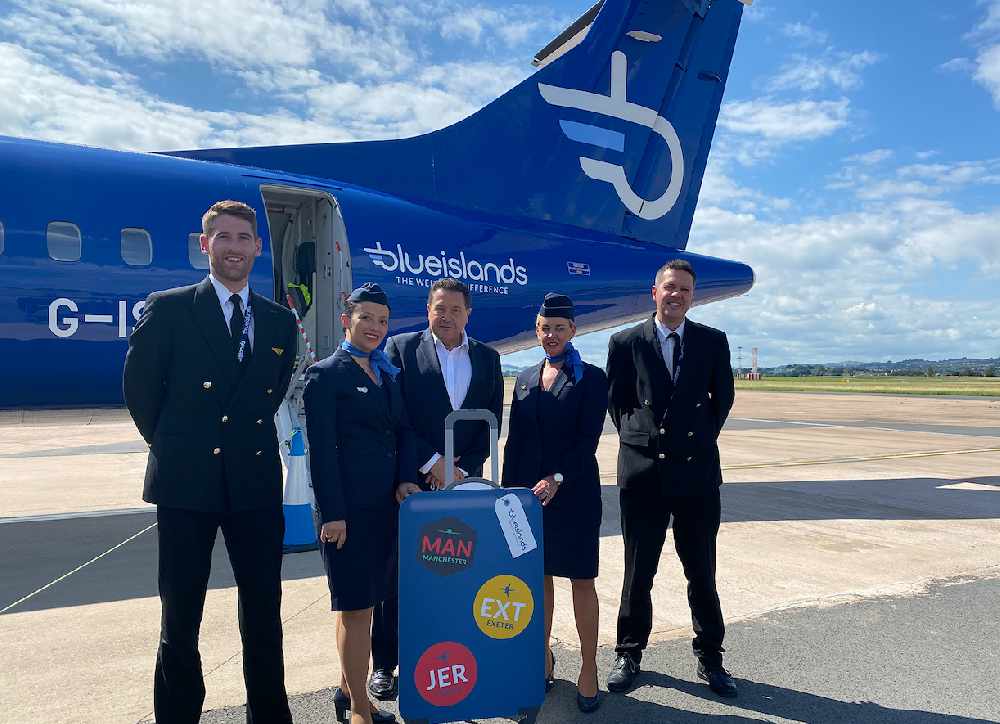 And a chance to win trip to Jersey!
Exeter Airport has welcomed the return of flights to Manchester and Jersey.
It's been a troubled period for the airport, which lost a huge number of its services when Exeter-based airline Flybe collapsed at the beginning of the year. Then coronavirus hit the travel industry too.
Now Blue Islands, an airline based in the Channel Islands, has begun flights in and out of Devon. Services to Manchester and Jersey were core to Exeter Airport over a number of years, attracting thousands of regular travellers from the south west, serving business and leisure passengers.
Rob Veron, Blue Islands CEO said: "We are very pleased to reinstate two very popular routes from Exeter. The flights will initially operate three days a week, and for next summer we will increase frequencies with Manchester served three times a day and Jersey once a day.
"The initial flights in September and October will use aircraft from the Channel Islands. However, as previously announced we will base an aircraft in Exeter from the end of October, employing around twenty pilots, cabin crew and engineers in total."
Blue Islands says is has "simple transparent fares" and works with Visit Jersey to promote late summer/autumn breaks to the island. Flights from £49.99 one way are still available this September and October, and take just 45 minutes.
The airline was founded in 1999 originally as Le Cocq's Airlink and then Rockhopper in 2003, took its existing name in 2006. It operated under the Flybe brand from June 2016 but that needed when Flybe collapsed. However Blue Islands re-established itself as an independent carrier, continuing to operate without interruption.
Radio Exe has joined with Blue Islands to offer a short-break, with accommodation included, to one lucky winner. Closing date is Monday 7 September at 9 a.m. Enter through the Radio Exe website here: https://bit.ly/3gMaL4t