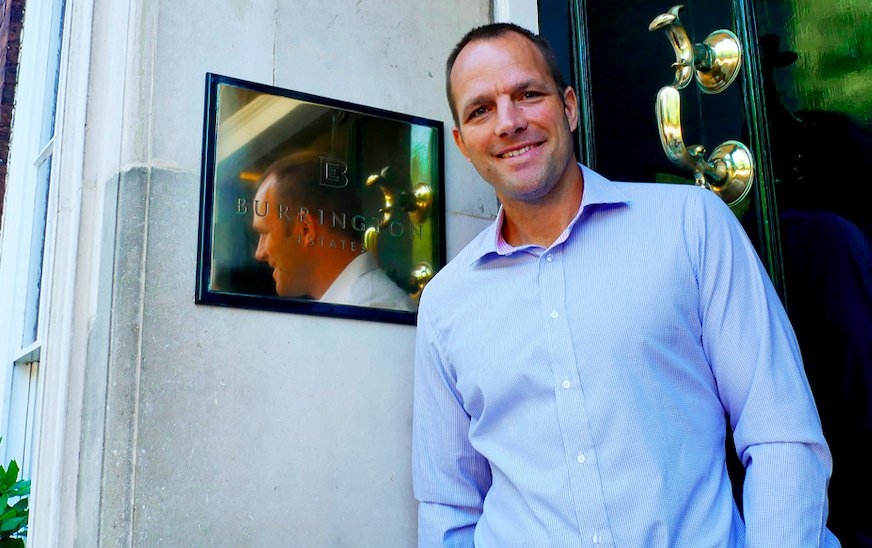 New post for rugby's Hortsmann (courtesy: Burrington Estates)
Horstmann transfers after eight years at club
Former Exeter Chiefs flanker Kai Horstmann has left the club to join a luxury Exeter-based commercial property company.
The 6'3" Zimbabwean came to Sandy Park in 2012 and quickly became a fans' favourite. After hanging up his boots two years ago, he moved to the corporate arm of the Premiership club, bringing in revenues from local businesses by way of hospitality packages, advertising sales and player sponsorships.
Now he's made the transfer to Burrington Estates, based at Dean Clark House, formerly Exeter Hospital and now upmarket apartments, on Southernhay East. As group relationships director he'll be trying to get businesses to take space in some of the Exeter company's luxury commercial properties, including Winslade Park at Clyst St, Mary.
Mr Horstmann says: "I am particularly looking forward to playing a part in the development of Winslade Park, a stunning manor house and grounds that will host a vision of what the future of work will look like."
Winslade Park is set in parkland, a rugby ball's throw from Sandy Park and has a historic Grade 2* listed manor within it. Burrington's marketing blurb says: "The development will include outstanding offices, stunning new homes and superb leisure facilities with wellness and community at its heart. Winslade Park will bring people together to enjoy a lifestyle unparalleled in Exeter and the South West.
Last week, Burrington announced it had bought two acres of land at SkyPark, near Exeter Airport, where it intends to build 35 light industrial units. Some of them will be on the market by the end of 2020.