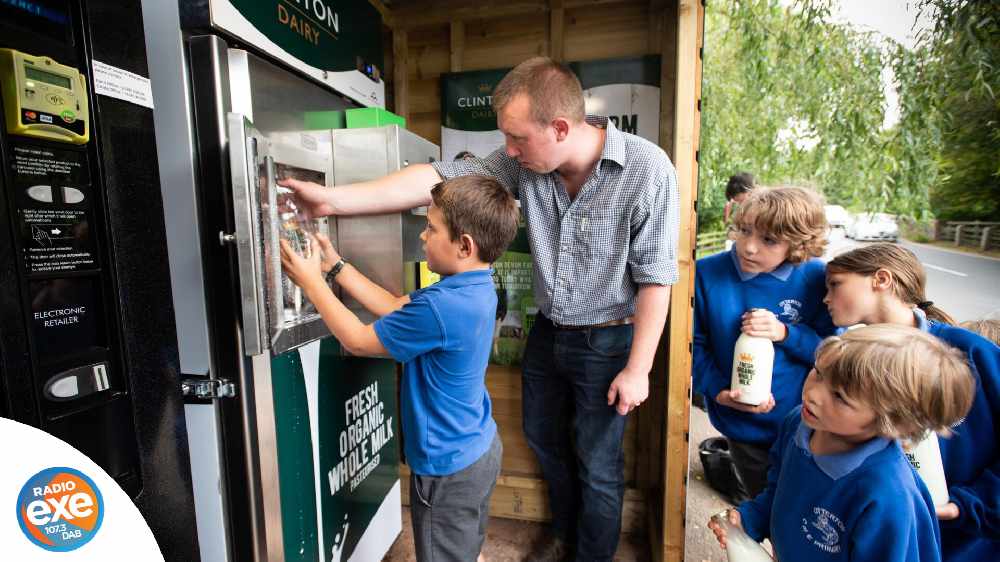 East Devon has set up a 24/7 milk vending machine
We're used to buying fizzy drinks, sweets and crisps from vending machines, but what about fresh milk?
Clinton Dairy in East Devon has set up a 24/7 milk vending machine at the popular Otterton Mill visitor centre, less than 2km away, in an effort to reduce food miles, waste, and connect the farm with the local community.
The refrigerated vending machine holds 100 litres of whole milk and is fitted with a cash and card payment facility. Each litre of milk costs £1.50 and customers can purchase a re-useable, recyclable glass bottle for £2.50, or bring their own bottles, so customers will also be helping fight the war against single-use plastic.
Customers using the Clinton Dairy vending machine, which will be refilled with fresh milk daily, will be able to see the cows which produce their milk grazing in the surrounding fields along the River Otter.
The vending machine's location at the mill, which is understood to be among the 20 oldest businesses in the world, represents a synergy between history and modern innovation.