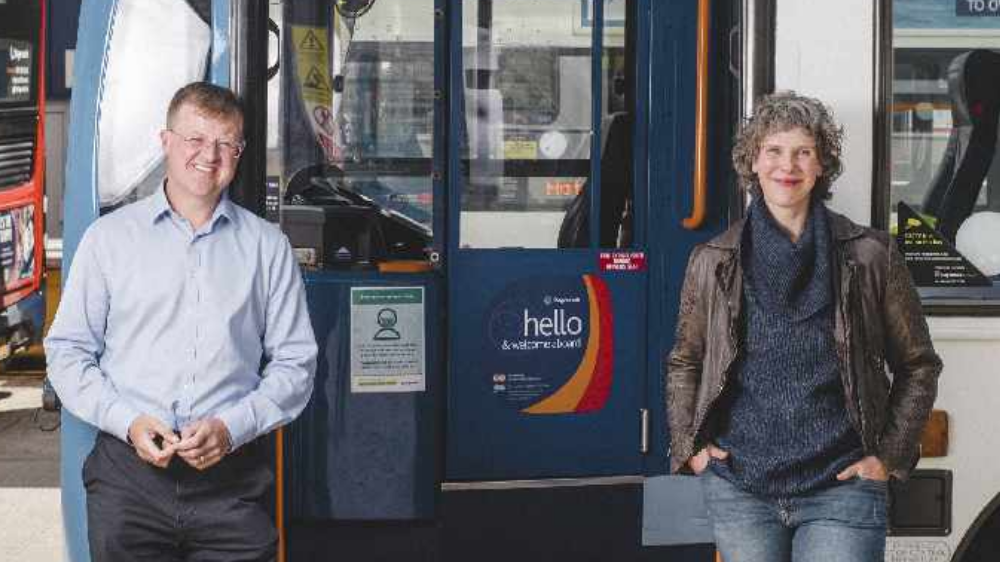 Stagecoach and Exeter Chamber join forces
Stagecoach is to become a partner of Exeter Chamber of Commerce to find ways of improving travel and sustainability in the city.
The two organisations will launch a joint campaign examining the future of transport. The partnership comes just ahead of Exeter's new bus station opening in the summer, and as businesses and customers return to the city centre following lockdown.
Mike Watson, managing director of Stagecoach said: "We are excited to partner with Exeter Chamber – their ability to act as a channel to and from the business community will be incredibly helpful to us as we open the new bus station and develop Stagecoach SW's offering for commuters and residents. We are looking forward to working with the leadership team and the members."
Helen Scholes, Chamber board director, said: "Many members of our business community are currently reassessing the way they work and their interaction with the city and its workspaces. Increasingly, this also includes considering how their travel impacts on climate change, air quality and congestion.
"As a public transport operator, Stagecoach is at the heart of this. Through our partnership with Stagecoach, we look forward to facilitating conversations between employers, employees and transport providers, joining the dots to help Exeter become an even better place for business. We are absolutely delighted that Stagecoach has come on board."
Radio Exe is also a partner of Exeter Chamber and its managing director is also a director of the chamber.