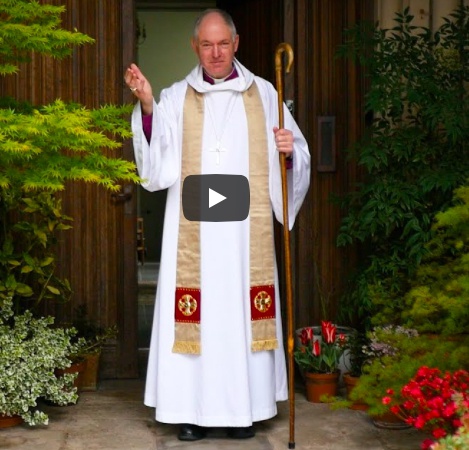 Get the Bishop on your computer this Easter
Easter service is online only
The Bishop of Exeter has released his Easter message - on YouTube!
With churches and cathedrals across Devon still closed because of Covid-19, creative methods of celebrating Easter have sprung up. Bishop Robert Atwell's taken to his webcam. His congregation will be in their sitting rooms, kitchens and possibly beds.
In his Easter message, Bishop Robert praised the emergency services. He says he's been humbled to see the support of to help those most vulnerable.
He says: "On Good Friday the disciples locked themselves in their home in fear of what would happen to them as followers of God. Despite of the locked doors he came to give peace among them. Much like we are locked down now. in which we will see the benefits of flattening the curve of the spread of the virus in the coming weeks.
The message in full will be broadcast on YouTube and on the Diocese of Exeter website.
Bishop Robert says: "I am celebrating Easter my own way, with a good hymn sing along and a slap-up meal of lamb with all the trimmings"
The service is available online from 10am on Easter Sunday, below: