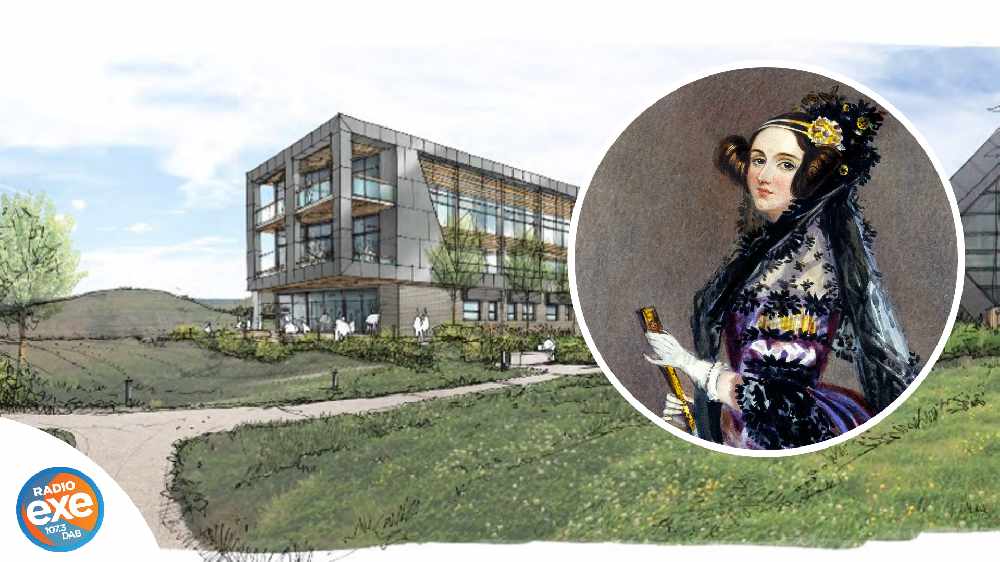 The 'Open Innovation Building' is now called Ada Lovelace
Using an electronic voting system at the Westpoint event, students overwhelmingly selected the 19thCentury English mathematician Ada Lovelace, whose name will now be given to the new 20,000 square foot building, currently being developed.
Widely considered to be the first computer programmer, Lovelace was best known for her work on Charles Babbage's proposed early mechanical computer, called the Analytical Engine.
Ada Lovelace was the daughter of poet Lord Byron and lived in the Exmoor town of Porlock Weir with her husband Lord William King, the First Earl of Lovelace.
Dr Sally Basker, CEO of Exeter Science Park, said:"We felt that the naming of our new building had to fall to the next generation of scientists, engineers and mathematicians and we are thrilled that attendees at the Big Bang Fair chose Lovelace."
Exeter Science Park was a gold sponsor of the Big Bang Fair South West and exhibited alongside tech company Dell Boomi and solar panel art creators, Art & Energy.
Due to be completed in spring 2020, the Lovelace Building will support around 150 new jobs, boosting the local economy.